East End residents followed in the footsteps of Jesus Christ on Good Friday [Apr. 6], with congregations from the various St. George's churches staging their annual reenactment of the Easter story.
Hundreds of onlookers turned up for the interdenominational event which recreates Jesus' walk to Calvary for his crucifixion.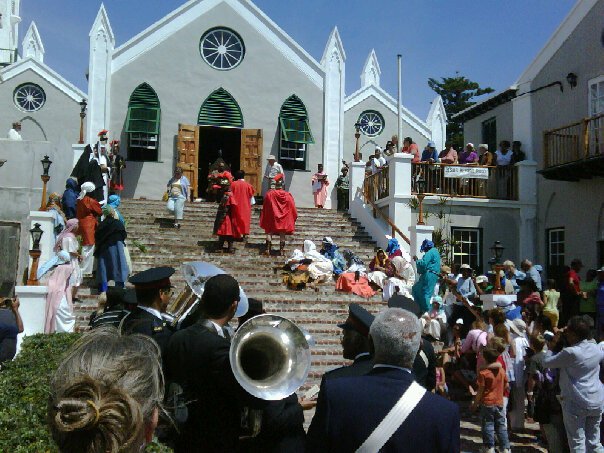 The walk included stops at Ebenezer Methodist Church, Richard Allen AME Church, the Unfinished Church, the Salvation Army Church and St. Peter's Church with Jesus carrying the cross through the streets of the Old Town in preparation for his crucifixion
Between each location the characters, audience members and Salvation Army Band marched together, with the band  providing a musical accompaniment to all of the major events depicted in the Gospels.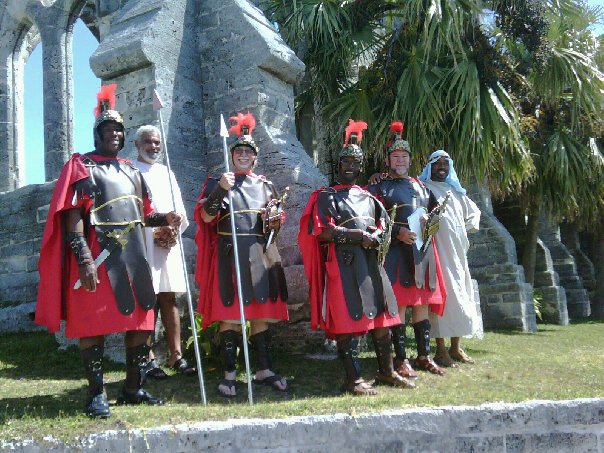 Jesus'  betrayal by Judas, his arrested at Gethsemane, his trial before a Sanhedrin, Pontius Pilate and Herod Antipas and his humiliation at the hands of Roman soldiers — who mocked him as the "King of the Jews" while flogging and spitting on him — were all staged prior to him being marched to the place of his crucifixion.
The Walk to Calvary production has been staged annually during the Easter season for more than 15 years, becoming something of a St. George's tradition.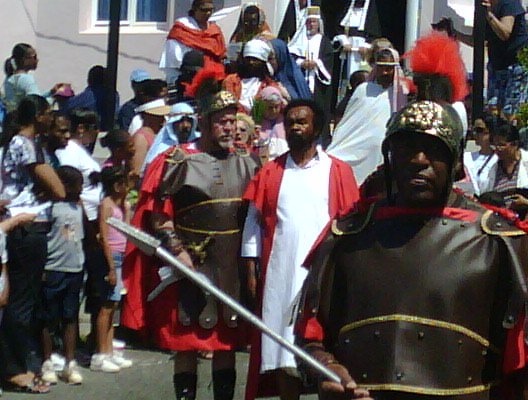 Photographs courtesy of Kim Swan
Read More About