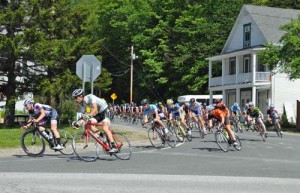 Seven Bermuda Bicycle Association riders continued taking part in the Killington Stage Race being held in Vermont.
Stage Two was a 11 mile long Trail Brewing ITT, Winner's Edge rider Nicole Mitchell finished 24th in the Women 1-2 division with a time of 30:07.50, Mitchell is now 23rd overall with a two stage time of 3:06:35.
In the Men's Division Three Darren Glasford from Winners Edge finished Stage Two in 63rd with a time of 28:55.81, Madison rider and 2012 May 24th Champion Dominique Mayho finished 76th clocking 30:24.16 and Mark Hatherley finished 77th recording a time of 30:29.13.
Overall Glasford is in 60th with a two day total of 3:50:11, Mayho is in 71st with a time of 3:51:40 and Hatherley is 72nd with an overall time of 3:51:45.
In the Women's 3-4 division Heather Roque finished 42nd with a time of 32:28.89 representing Tokio Marine Group, Roque is 44th overall with a two stage total of 2:28:07.
Che'Quan Richardson finished the second stage of the Men's Division Four in 65th clocking 31:18.12, while Anthony Smith from Winners Edge finished 68th with a time of 38:54.60. Richardson is 59th overall with a two stage time of 2:53:29 and Smith is 64th with a time of 3:01:03.
Related Posts