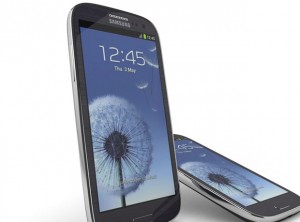 CellOne announced today that it will be adding the new Samsung Galaxy SIII I-9300 to their line of 4G Smartphone devices. The Samsung Galaxy "SIII" is pegged to be the most remarkable Android device released to date, offering a blend of style, performance and features all packed within a thin 8.6mm frame.
"CellOne is constantly researching and gaining feedback from our customers in order to offer them the best products and services available" said Frank Amaral, Chief Operating officer at CellOne.
"The Samsung Galaxy SIII is Samsung's new flagship model following the great success of the Galaxy SII which has sold over 50 million devices worldwide. CellOne's launch of the SII eight months ago was so well received that it was only natural for us to offer the next evolution of the best selling Android device to ever come to market."
The Samsung Galaxy SIII boasts massive features comparable to some laptop personal computers all packed into a slim shell casing. The device comes standard with a 1.4 GHZ Quad core Cortex A-9 processor, internal memory from 16GB upwards, a huge 4.8" 720p HD Super AMOLED touch screen and an impressive battery strength offering upwards of 10 hours of talk time.
In addition to the standard superior device specifications, the SIII has an 8 megapixel wide angle lens camera and a 2MP front facing camera for HD video recording, high resolution photos and video chat.
The SIII comes with the newest Android operating system, Ice Cream Sandwich, and is built for durability and scratch resistance using three layers of high quality polycarbonate.
The Samsung Galaxy SIII is available in CellOne stores today for $699 on a two year contract. The smartphone is also available at Audio Visual, with Digicel also expecting to carry the model.
Related Posts