The 2012 Bermuda World's Team departed on Sunday [July 8] for Boca Chica, Dominican Republic, to prepare for the 2012 IODA World Championships.
The 5 man team [L-R in photo] of Chase Cooper, Peter Dill, Rory Caslin, Makai Joell and Anthony Bailey will have a number of days to train in local waters of Boca Chica with Coach Martin Jenkins before the opening ceremony on July 15th.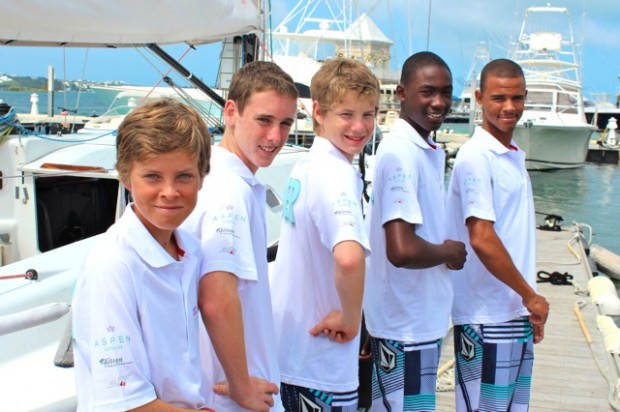 The 10 day event is hosted by Club Náutico de Santo Domingo, the Dominican Optimist Association and the Dominican Sailing Federation. Over 200 hundred sailors from 48 countries between the ages of 10 and 15 are expected to race.
Team Bermuda's World's Team is supported by Aspen Insurance [Gold Sponsor], Kitson Group of Companies [Silver Sponsor] and Digicel [Uniform Sponsor]. The team's progress can be followed on the BODA Blog.
Related Posts