The trial of two brothers and a female alleged to have robbed and assaulted a couple on Hermitage Road in August 2011 got underway in Supreme Court today [July 3].
This morning's startup saw a lengthy jury selection process. With a nine woman three man jury selected and sworn in, Justice Juan Wolffe started presiding over the case of Ezra Williams [26],  Ezra Ararat [26], and the lone female Zharrin Simmons [20].
The trio is charged with the alleged offences occurred in August 2011. Ms Simmons is represented by Marc Daniels, Mr Ararat by Charles Richardson, and Mr Williams is representing himself.
Defendant Ms Zharrin Simmons entering Court this morning: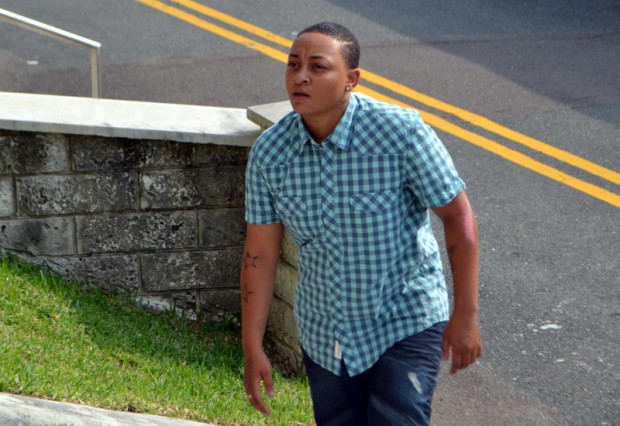 This afternoon, Crown Prosecutor Garrett Byrne recounted the overall case. He told the nine woman three man jury that the assault and robbery occurred on Hermitage Road in Devonshire on the evening of Saturday 27th August 2011.
He said that the Crown would establish that a machete had been used in the robbery and that the three defendants, Ezra Ararat, Ezra Williams, and Zharrin Simmons were together involved in the assault and robbery.
Defendant Mr Ezra Williams entering Court this morning: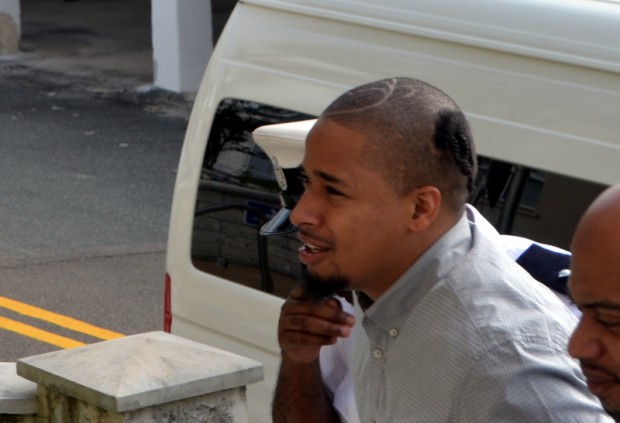 The Court heard that the victims were in the area to buy cannabis when the two brothers allegedly attacked the male victim, with one brother said to have stabbed him with a knife, with the female victim jumping in trying to help defend him.
During this altercation, Ms Simmons was said to have picked up a machete and while attempting to hit the victim accidentally struck her alleged accomplice Ezra Williams instead, leaving him hospitalized.
The defendants deny the charges, and the trial continues.
Related Posts
Category: All, Court Reports, Crime, News