Yesterday afternoon saw Government Ministers, the Opposition Leader, the Hamilton Major and a number of other well known locals take part in an Celebrity All-Star Match, where despite their valiant efforts they were defeated by the Under/11 cricket team.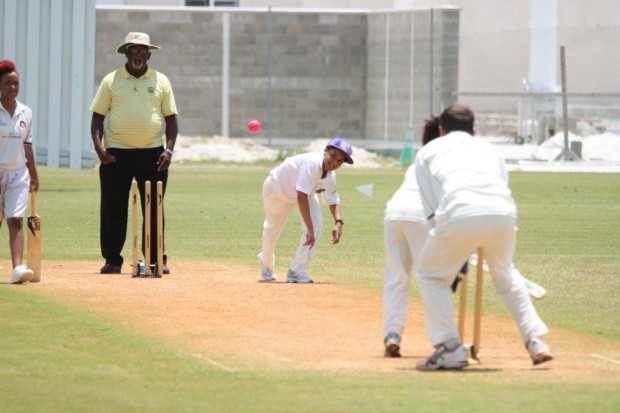 The Under 11 All-Stars won the Hiscox Under 11 Celebrity All-Star Trophy after defeating the 'Celebrities' by 45 runs at the National Sports Center yesterday [July 8].
Minister Patrice Minors was voted as the Celebrity of the Game after a rather impressive catch, while Simeon Burrows was named the Under 11 All-Stars Player of the Game, and Jaquari Paynter captured the Play of the Game honors.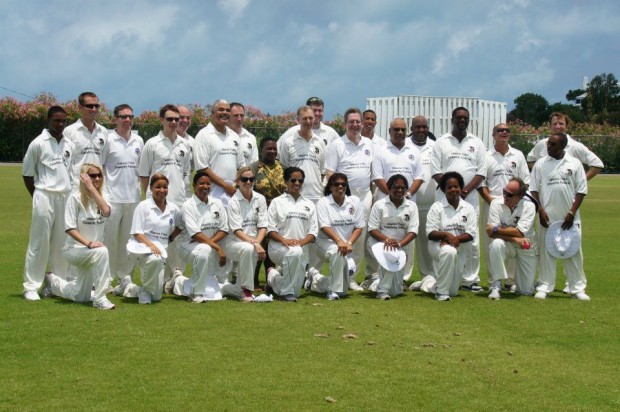 The 'celebrity' team included Governor George Fergusson, Minister Glenn Blakeney, Minister Michael Weeks, Minister Patrice Minors, Opposition Leader Craig Cannonier, Hamilton Mayor Graeme Outerbridge, Hiscox CEO Charles Dupplin, cricketer Dwayne "Sluggo" Leverock, radio personalities Power Girl and Nikita Robinson, comedian Nadanja Bailey, runner Jay Donawa and his son Carifta gold medalist Justin Donawa, cricketer Lionel Cann, and May 24th Champions Christopher and Ashley Estwanik.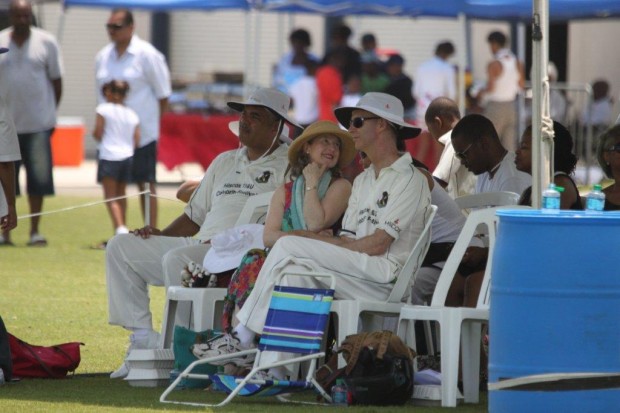 The victorious Under/11 team featured some of the island's top cricket young players from various clubs including Qshai Darrell, Christion Liyanage, Simeon Burrows, Elijah Lowe-Anderson,Jadae Steede-Hill, Dionne Millett, Jake Field, She-vaughn Pemberton, Jaquari Paynter , Jerez Eve, Justin Moniz, Blaiz Hall, Mikal Dill, and Shaddi Somersall.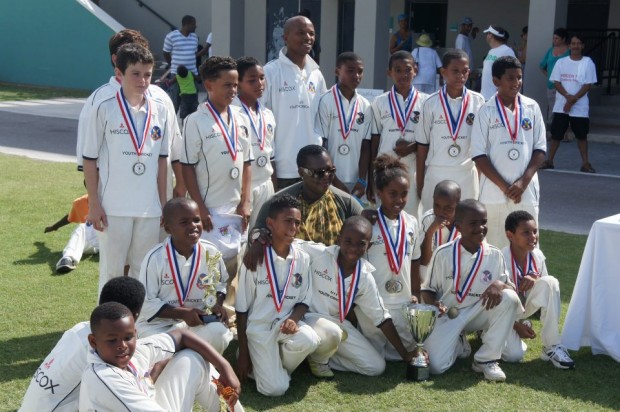 The Hiscox Under/11 All Star East v West Game took place before the celebrity match, and saw the West Under 11 win by 4 wickets. The East All-Stars batted first and scored 88/5 in 20 overs, the West All-Stars replied scoring 89/6 in 17.4 overs. Jaiden Manders was named the games MVP, while Jabari Darrell won the Play of the Game honors.
Willow Cuts won the West Under 11 League, while Warwick Workman's won the Under 11 Central League and Bailey's Bay won the East Under 11 League.
Related Posts