At approximately 7.30pm yesterday [Aug 9] emergency services responded to the Harrington Sound Road area near the junction with Paynters Road as a person had fallen off an embankment.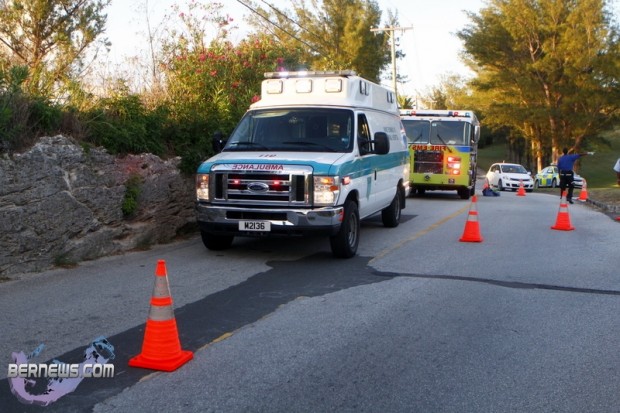 Upon arrival they found a man laying in an area approximately 20-30 feet below road level near the water side. Emergency personnel secured the injured man to a backboard and using ropes, pulled the man up the cliff face to safety.
The man was transported to King Edward Memorial Hospital for treatment to his injuries. Police investigators remained on the scene searching the road side bush area.
Related Posts
Category: All