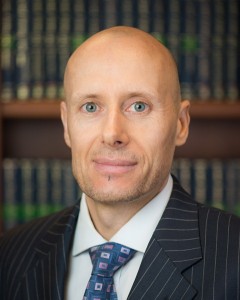 MJM Limited  has appointed Jeremy Leese as a Senior Corporate Lawyer. He will work closely with Peter Martin, who leads the international corporate practice group.
Mr. Leese is a corporate lawyer with nearly twenty years' experience, over ten years of which has been spent offshore. His practice area is in corporate finance, mergers and acquisitions, structured finance, banking and international real estate finance transactions in a number of offshore and onshore jurisdictions.
Most of his time working offshore has been spent working for Appleby, having first moved to Bermuda in December 1999, before relocating to their Hong Kong office in late 2003. After a brief sojourn with Ogier in Jersey, he resumed working for Appleby as a Senior Associate in Jersey in 2007, then spent three years in the BVI, which included his promotion to Counsel.
Mr. Leese began his legal career working for Magic Circle law firm Clifford Chance in London and went on to work for large national firms Pinsent Curtis (now Pinsent Masons) and Eversheds prior to working for Appleby. Immediately prior to joining MJM Limited, Mr. Leese was Head of the Corporate & Commercial Department at Webster Dyrud Mitchell in Anguilla, where he advised on the laws of that island as well as Nevis and the British Virgin Islands.
Mr. Leese was recognised for his offshore legal expertise in the British Virgin Islands section of the PLC Cross-border Mergers and Acquisitions Handbook in 2009/10.
Mr. Leese earned a BA with honours from Oxford University and second class honours in his Law Society Finals at The College of Law, York. He was admitted as a solicitor of the Supreme Court of England & Wales in 1995 and called to the Bermuda Bar in 2003, and is also a solicitor of the Eastern Caribbean Supreme Court, both BVI and Anguilla circuits.
Peter Martin, Director at MJM Limited, said: "I'm delighted to welcome Jeremy to the firm. His extensive experience in the offshore business world will be of great benefit to our international client base."
Read More About