On Saturday [Aug 11] some OBA candidates will be holding a cleanup of the Devonshire Marsh and Prospect areas.
The cleanup begins at 8.00am for the Devonshire Marsh cleanup with parking available on Vesey Street near the Barkers Hill junction. The Prospect cleanup starts at 8.30am with parking on Alexandra Road near Fort Hill.
Those joining the efforts include Devonshire South Central candidate Craig Cannonier, Smith's North candidate Michael Dunkley, Devonshire East candidate Bob Richards and Devonshire North Central candidate Anthony Francis.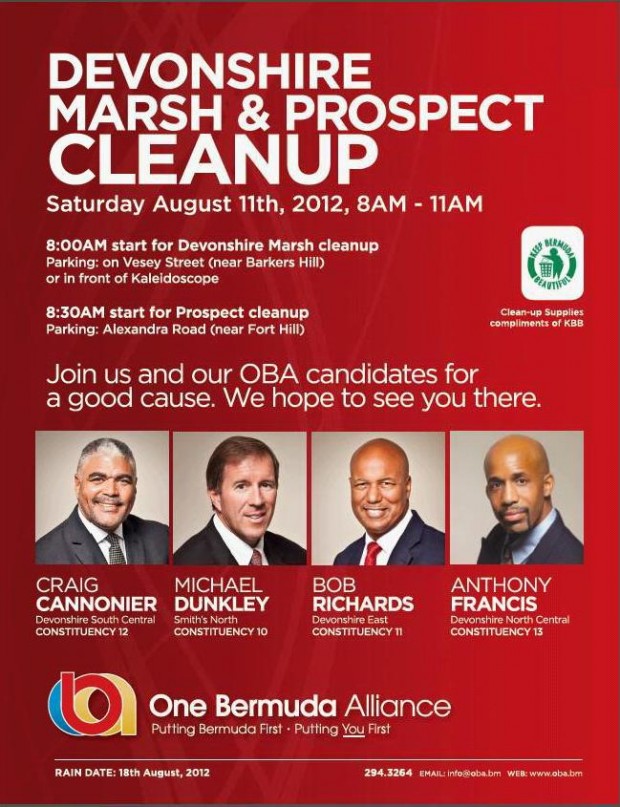 Related Posts
Category: All, Environment