[Updated with video] The police have confirmed that man in his 20s was found in an unresponsive state at a Sandys residence at approximately 12.30pm today [Aug 17], and was pronounced dead at 1.15pm. The police are beginning their investigation and said foul play has not been ruled out. Details are limited at this time, however we will update as able.
Update 2.53pm: The residence is located in the Morgan Hill area, by Scaur Hill. The investigation is now being led by Acting Inspector Derek Berry.
Update 3.03pm: Video of Police Spokesman Dwayne Caines below. Mr Caines said the man was a guest worker in his early 20s, and the body was found inside the house, where it appears he lived.
Update 5.06pm: A police statement said: "Police responded to a report of a non-responsive male found in a residence on Morgan's Hill in Sandys at 12:26pm this afternoon.
"It appears that a resident of the house entered and found a male in a collapsed state. An on call doctor attended the residence and pronounced the man dead at 1:15pm. An investigation into the matter has commenced and foul play has not been ruled out.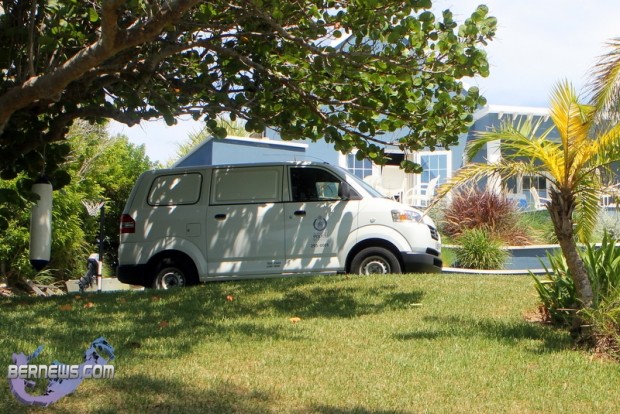 "The investigation is being led by Acting Inspector Berry from Somerest Police Station. Police are appealing for witnesses or anyone with any information to call 234-1010. No further information will be given until the next of kin has been notified."
Read More About