A new tropical depression formed in the Atlantic this morning [Aug 21], prompting tropical storm watches and warnings across some of the islands in the Caribbean.
The Bermuda Weather Service [BWS] said that it is not a threat to Bermuda, and its closest point of approach to the island within 72 hrs is forecast to be 952 nautical miles to the south at 8pm on Thursday [Aug 23].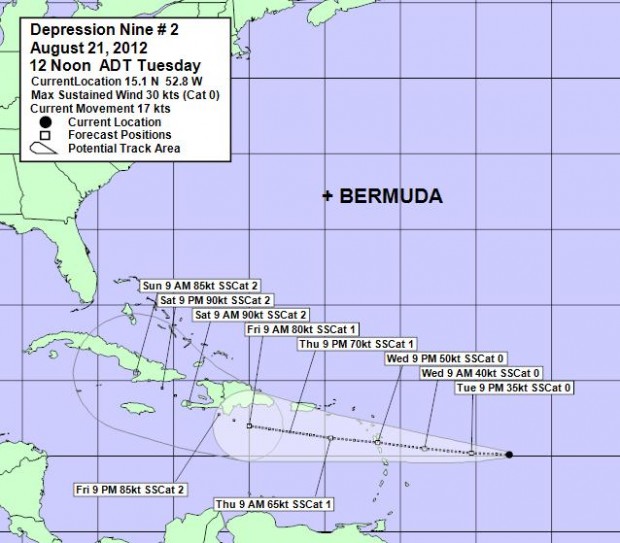 The U.S National Hurricane Center said: " Strengthening is forecast during the next 48 hours,and the depression is expected to become a tropical storm later today. An Air Force reserve hurricane hunter aircraft is scheduled to investigate the depression this afternoon."
As of this morning, tropical storm warnings are in effect for Guadeloupe, Saint Martin, Montserrat, Anguilla, Dominica, Saint Kitts & Nevis, and Antigua.
Related Posts
Category: All