[Updated] Emergency services responded to an accident at 2.30am this morning [Aug 15] on North Shore Road near the junction of Radnor Road, which saw a car driver strike a BELCO pole and cause a brief electrical outage in the area.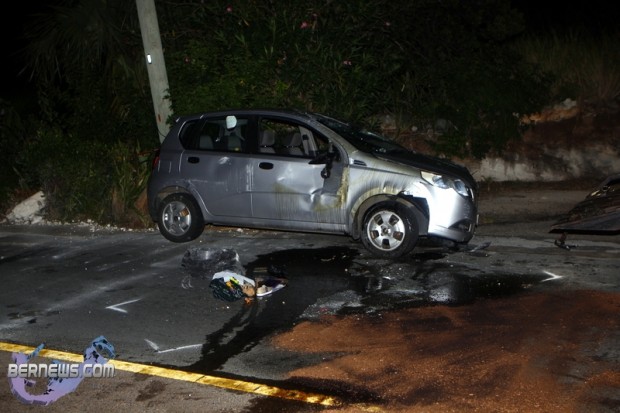 The car was being driven along North Shore Road when it was in a collision with a BELCO pole and overturned. Emergency service personnel attended to an injured female, understood to be the driver, before she was transported to King Edward Memorial Hospital for treatment.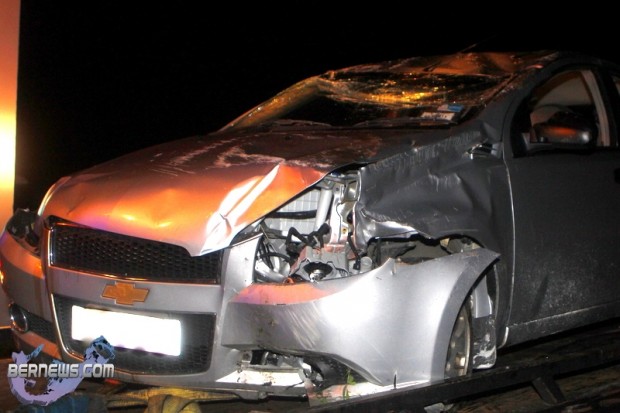 Traffic was diverted away from the area until Quik Response Towing righted the overturned vehicle and removed it from the scene. The collision appeared to have damaged the utility pole, and BELCO trucks were seen working in the nearby area.
The road was re-opened to traffic shortly after 4:00am. The woman's injuries are unknown as details are limited, however we will update with official information as able.
Update 8am: Video added below, the sound fades in and out as we had some tech issues. Sorry!
Update 12.12pm: A police spokesperson said: "Police responded to a report of a single vehicle collision that happened this morning around 2:30am on North Shore Road near the junction of Radnor Road.
"It appears that a female driver was travelling west when she lost control of the vehicle causing it to overturn and hit a Belco pole.
"The driver sustained minor injuries and electricity was being restored to all affected residents. Police are appealing for any witnesses of this accident to contact 295-0011."
Related Posts