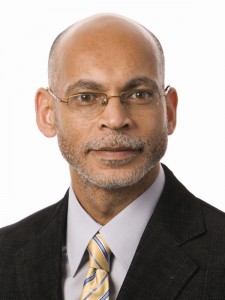 The Bermuda Monetary Authority is giving commercial Long-Term [life] insurers an additional year to transition towards revised capital requirements.
Craig Swan, Director, Insurance Supervision, [pictured left] said, "Our learning from the trial reporting filed to date from the Long-Term firms and our dialogue with companies indicates that we must further adapt our solvency model to better respond to certain risk categories."
The Authority has been conducting a trial run with the Long-Term sector of reporting under its standard capital model – the Bermuda Solvency Capital Requirement [BSCR].
The most recent trials were conducted with small- and medium-sized commercial Long-Term firms, categorised as Class C and D insurers.
"Based on this learning, our actuarial and analytics teams will be taking the additional steps necessary to ensure we have a model that can fully take into account the particular risk characteristics of these insurers," Mr. Swan said.
"We will incorporate this further analysis as we phase in the enhanced capital requirements for this sector. Phased implementation will take place over a three-year period.
"This phasing will begin from January 2014, that is, for their year-end 2013 filings. This provides an additional year for all commercial firms in this sector of the market to prepare for this change," he said.
"The information from the trial and input from the market are vital for us to ensure that Bermuda's solvency framework remains effective, as well as appropriately risk-sensitive and pragmatic," added Mr. Swan.
"We thank the many companies that have submitted information and encourage those who have questions about the results generated in their specific filings to contact the Insurance Supervision team at the Authority."
"We also remain in consultation with the market to receive further feedback," added Mr. Swan. "Overall, our phased implementation approach will allow insurers to make necessary adjustments progressively, while they maintain compliance with the regime."
Related Posts