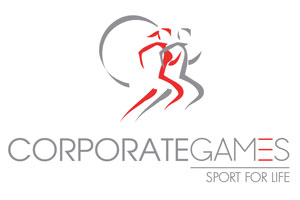 In just six weeks, Bermuda will become the corporate sport capital of the Atlantic region as it hosts an inaugural event-the world's largest multi-sports festival for companies, institutions, and organizations of every type and size with the launch of the Bermuda Corporate Games, October 25-28, 2012.
From small to large, every business, charitable group, organization, or institution can enter one participant of hundreds if they'd like to, in the Games that were designed for the everyday athlete. There are no restrictions on entry and friends, family and clients and even students, from middle school and up, can be included in the team.
There are already several large teams from over seventy companies and the list continues to grow. But there is also a place in the upcoming Bermuda Corporate Games for even the smallest businesses boasting a single golfer, tennis player or ten pin bowler.
Teams as small as one player are not only welcome in the Games but actively sought after. Restaurants, hairdressers, taxi drivers, police and fire services, the Bermuda regiment and local corner stores, are eligible to enter.
Gemma Godfrey, Chief Operating Officer from the Corporate Games Head Quarters commented: "This event is a fantastic opportunity for businesses in Bermuda to embrace sport and physical activity as part of corporate life.
"Instilled into the culture of business, sport is a great way to relieve stress, build strength and improve general wellbeing in the workforce, which in turn benefits both employees and employers in terms of a happier and healthier team.
"Everyone and anyone who can throw a basketball, hit a table tennis ball or have ever bowled, should not miss the chance to be part of a sporting legacy, which has now come to Bermuda."
For the past 25 years, over 1 million participants; whose 20,000 companies have supported them, have competed in the Corporate Games on five continents, 25 countries and 53 cities. Bermuda has been selected to host the inaugural games for the Atlantic Region.
Competitors will select one of 18 sports from Badminton to Basketball, Netball to Softball and Tennis to Rugby 7's. Additional sports include Ball Hockey, Beach Volleyball, Golf, Field Hockey, Sailing, Squash, Swimming, Touch Rugby, Ten Pin Bowling, Running, Soccer and Triathlon.
Individual participants begin competing on Friday, October 25th with teams and group participants competing on Saturday and Sunday. The winners then progress into the final stages to compete for medals, points and corporate awards on Sunday, October 28th.
No matter how small the team, they will be listed in the Games next to major multinational companies and enjoy all the benefits of the sports, celebrations, parades and parties. Billed as the ultimate blend of sport, business and tourism, the Games are a working example of corporate responsibility, team building, fitness and health in the workplace and great corporate morale during a time where it is sorely needed.
Atlantic Region licensee, Suzie Pewter , President of the Whitfield Group Ltd., commented: "Getting support from larger companies is fantastic, but we really want the smaller companies to enter too as they can compete on a truly level playing field. We have special Championship Divisions based on number of entries created to ensure that no matter the size of the team, there is a great chance for everyone to enter to win one of the prestigious sports awards of the Games and also take home a medal or two.
"There are awards for the highest number of team members as well as awards for the teams generating the highest amount of points, generated over the Games weekend. With golf and sailing expected to sell out quickly, we are strongly urging companies, groups, organizations to register now to avoid disappointment as spaces in all 18 sporting categories are being booked up."
To register for the Bermuda Corporate Games, visit the website at bermudacorporategames.com and download an entry form or call 232-9999 for more details.
Related Posts