After the annual Labour Day road race and speeches yesterday [Sept 3], the Labour Day march got underway with the marchers being lead by the PHC Majorettes and Drum Corps, as well as a train which invited senior citizens on board for the ride.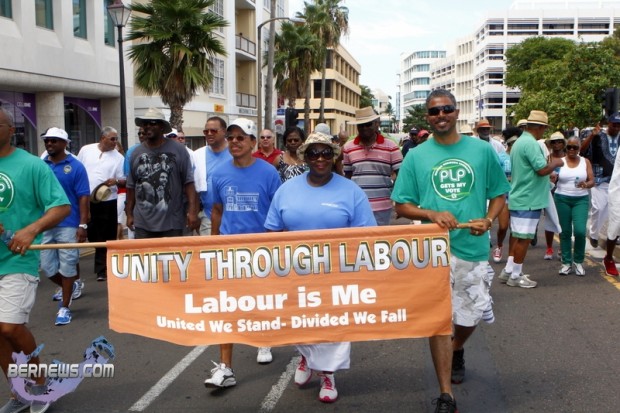 The participants proceeded out of Union Square, the traveled along Victoria Street, took a left onto Court Street and then onto Front Street before turning up Queen Street.
The procession stopped for a short refreshment break outside City Hall, where coolers were packed with chilled water. The parade continued back to Union Square where celebrations continued with a display from the Gombeys. View our full Labour Day coverage by clicking here.
Click to enlarge photos:
Read More About