Minister of Business Development and Tourism Wayne Furbert observed World Tourism Day at the Fairmont Southampton using the opportunity to work alongside the hotels colleagues and interact with tourists.
Working with the guidance of The Fairmont Southampton's staff, Minister Furbert assisted the bellman in opening doors for guests and later assisted with greeting and checking in new arrivals to the hotel at the Front Desk.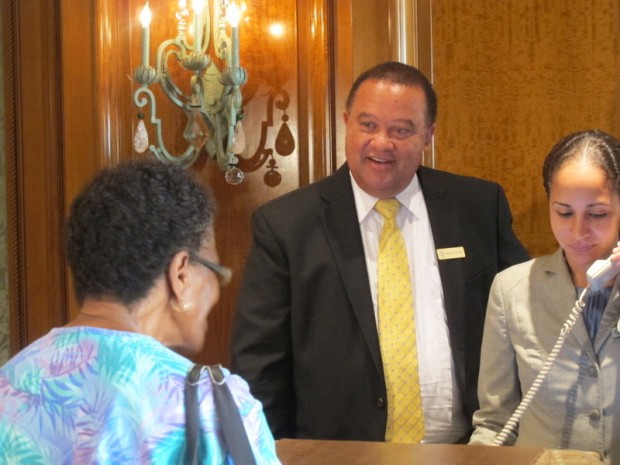 Hotel Manager Rita Healy said, "The Fairmont Southampton is honored to mark World Tourism Day with Minister Furbert. We consider it a phenomenal opportunity for him to see first-hand the commitment to service, dedication to high standards and strong camaraderie among our colleagues here at The Fairmont Southampton.
"Colleagues who were able to interact with the Minster were pleased to work alongside him, ask him questions and share their experiences."
The Minister's whirlwind day at The Fairmont Southampton began with an introduction to the team at the bell and front desks where he received a crash course in how to check-in an arriving guest.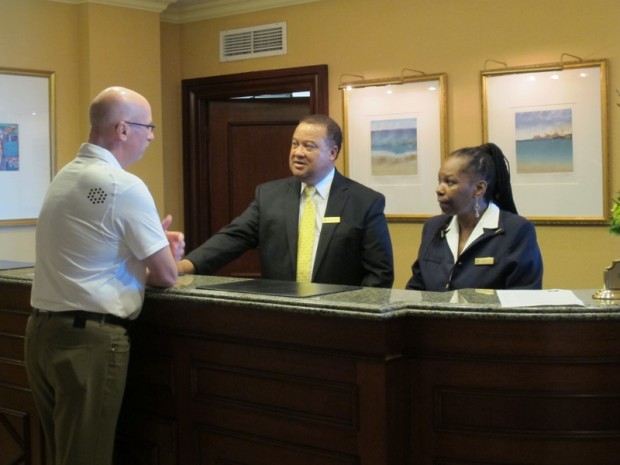 Then it was up to Fairmont Gold on the 6th Floor, where he was introduced to the staff, toured the Gold Lounge and interacted with guests. Then, it was down to the kitchen and The Willow Stream Spa for a tour of the operation.
Observed annually on September 27th, World Tourism Day was started by the General Assembly of the World Tourism Organization in 1980 to foster awareness among the international community of the importance of tourism and its social, cultural, political and economic values.
Click to enlarge photos:
Related Posts