Members of the Police Eastern Community Action Team joined the Kiwanis Club on Saturday [Sept 22] to help promote road safety. The event took place at St. George's Preparatory School field, and saw approximately 60 children take part in the event throughout the day.
Children were given road safety tips and instructions on the rules of the road. Advise was given on proper cycle equipment including using a helmet, lights and working brakes. In order to show they had absorbed the information, the children took part in an exercise on the field involving staying on the proper side of the street and negotiating stop signs.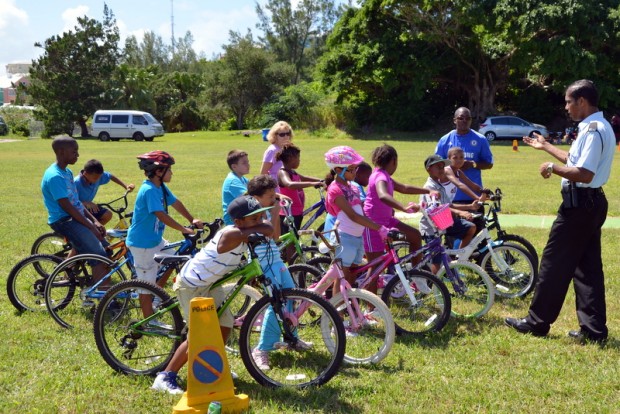 Upon passing the course , the children were awarded a sticker, a riding safety helmet and presented a certificate by members of the Kiwanis Club as well as road safety pamphlets.
The police canine unit also made an appearance and performed a display at the event. Food and refreshments were available under a tent where adults lounged while watching the children participate.
Photos courtesy of Pc Simon Joseph, click to enlarge:
Read More About
Category: All, Cars/Bikes, Community, Photos