After facing postponements earlier this year, the Bermuda CultureFest, "Unity in the Community," is now scheduled to take place on Saturday, September 29th and Sunday, September 30th in Dockyard. The event is being sponsored by the Department of Tourism and produced by Spanish Town Entertainment.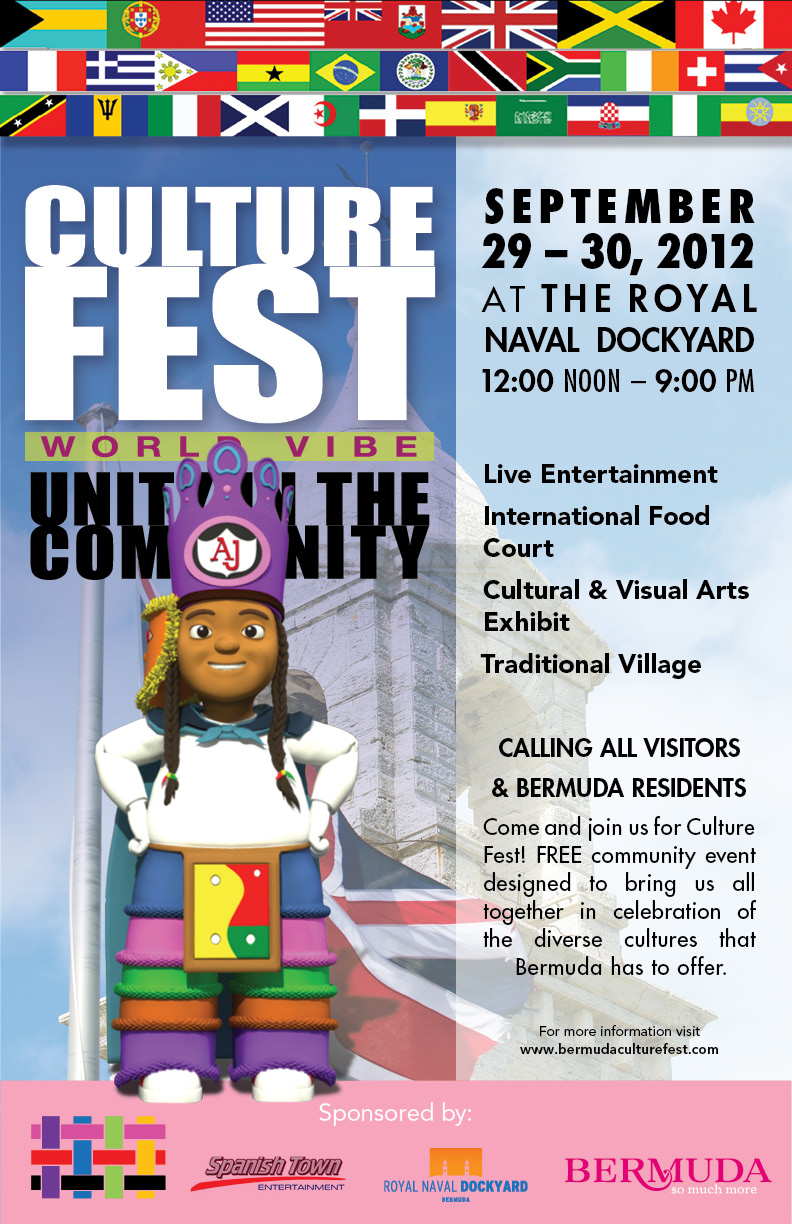 A spokesperson previously said, "CultureFest is a free family event that will take place in Dockyard. It was first established in the 1970s in celebration of the diversity of cultures residing in Bermuda, grew into a national event in 1995, and was replaced by the Jazz Festival in 1997.
"The return of the Bermuda CultureFest to the national stage will enable the gathering of a broad cross-section of social interest groups to collaborate in a unified approach to problem solving and value creation."
Registration is still open for artists, entertainers and vendors. For more information please visit their website at www.bermudaculturefest.com.
Related Posts
Category: All, Entertainment