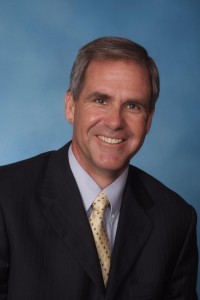 BELCO has announced that the 2012 CARILEC Renewable Energy Forum will take place at Fairmont Southampton next week, September 17-19.
CARILEC is the association of Caribbean electric utility companies. This is the third time that CARILEC has chosen Bermuda as a conference venue since 2007.
Participants in the 2012 CARILEC Renewable Energy Forum will include utility and government representatives, as well as industry partners.
The conference theme is "Energy Security: Real or Imaginary?", and the agenda includes a day-long workshop on Monday, September 17, conducted by the International Renewable Energy Agency [IRENA].
Locally, BELCO has been working in partnership with Bermuda's Ministry of Environment, Planning and Infrastructure Strategy and Fairmont Southampton to ensure that the conference is rewarding and reflects the Island.
BELCO, which supports the Bermuda DOCS Film Festival, has also called upon this resource to present two films during the conference. The award-winning documentaries "Chasing Ice" and "The Island President" demonstrate the effects of climate change, and how climate change is being addressed internationally.
Andrew D. Parsons, BELCO President, said, "We are honoured to be the host utility and delighted that CARILEC selected Bermuda and Fairmont Southampton for the conference.
"Having the Renewable Energy Forum in Bermuda is a wonderful opportunity for BELCO, as well as for Government and other interested parties to exchange ideas with industry experts, including representatives of other islands that face many of the same challenges as Bermuda."
The local registration fee is $600 per person for the three days, including all events. Interested parties may register at the Renewable Energy Forum, which begins on Monday, September 17, with registration starting at 8:30am, Fairmont Southampton. For conference information, please visit www.carilec.org.
Related Posts