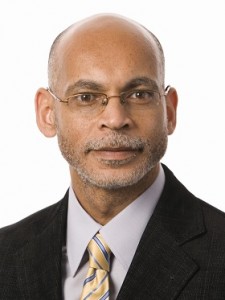 The Bermuda Monetary Authority is increasing its recruitment efforts in a bid to attract suitably qualified professionals to join its team of regulators. On Thursday, 11th October the Authority will host an information session at BMA House.
The session will educate individuals with experience in the financial services sector about unique career opportunities in Bermuda insurance regulation. As it continues to implement its recent framework enhancements, the Authority is using this current phase of recruitment to ensure its insurance supervisory team is at full capacity.
Craig Swan [pictured] the Authority's Director of Insurance Supervision said, "We are looking for financial professionals to join our team of top notch supervisors. As Bermuda's independent financial regulator, we are one of the gatekeepers of Bermuda's economic stability.
"The work of our professional team of supervisors contributes to Bermuda's longterm viability as a premier financial services centre and a leader in (re)insurance.
"Having a career at the Authority not only means that you are exposed to international regulatory issues but our team members contribute to high profile, high impact initiatives," he added. "As such, the Authority's supervisors must be talented technically, but also must be willing to provide top tier service to our key stakeholders in Bermuda and overseas."
Mesheiah Crockwell, Head of Human Resources at the Authority said, "As Bermuda continues to feel the effects of a challenging economy, many professionals in the financial arena may be exploring new options regarding their career.
"If you are asking yourself, 'What next?' we invite you to consider joining our growing team of highly skilled professionals. The Authority is an incubator for cutting-edge regulation in the context of Bermuda's unique insurance market.
"If you are looking for a challenging opportunity in a team environment, join us at our information session to find out how you can grow and benefit from a career in regulation," concluded Crockwell.
The aim of the information session is to raise awareness of the career opportunities available to suitably qualified professionals, specifically within the Authority's Insurance Supervision and Banking, Trust & Investment Departments.
During the presentation, Mr. Swan and Suzanne Williams, Deputy Director, Insurance Supervision, will provide an inside look at the functions and responsibilities of this growing team. In addition, attendees will have one-on-one access to other team members who will share their perspectives on their role as insurance supervisors.
To attend the Information Session, an RSVP is required. Qualified financial services professionals who wish to attend should email careers@bma.bm to reserve a space.
Related Posts