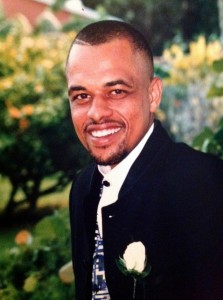 The investigation into the disappearance of Rudy Smith is ongoing. Mr. Smith was last seen alive in July 2012, and the police have classified his disappearance as a murder.
This morning a police spokesperson said: "The murder inquiry regarding the disappearance of 41 year-old Mr. Rudolph (Rudy) Lamar Smith is ongoing.
"Mr. Smith, described as brown skinned of slim build, 5'8" tall with close black hair, brown eyes and a goatee, was last seen alive around 7pm Monday July 9th 2012, walking in the area of One-Way Deepdale in Pembroke parish.
"Investigators continue to urge anyone that may have any information about the last movements or whereabouts of Mr. Smith, whether they believe it to be important or not, to contact the Serious Crime Unit on telephone number 247-1739 or the confidential and anonymous Crime Stoppers hotline at 800-8477."
Read More About