The City of Hamilton today announced that traffic will be reduced to one lane on Par-la-Ville Road starting today [Oct 5] at 7pm. While road works are taking place, traffic entering the city via Par-la-Ville Road will be diverted at Serpentine Road. The City said is anticipated this work will last about seven weeks.
On Saturday and Sunday October 6 and 7, between 7:30am and 5pm, traffic traveling west on Front Street will be diverted at Court Street to Reid Street. East bound traffic will be diverted at Queen Street.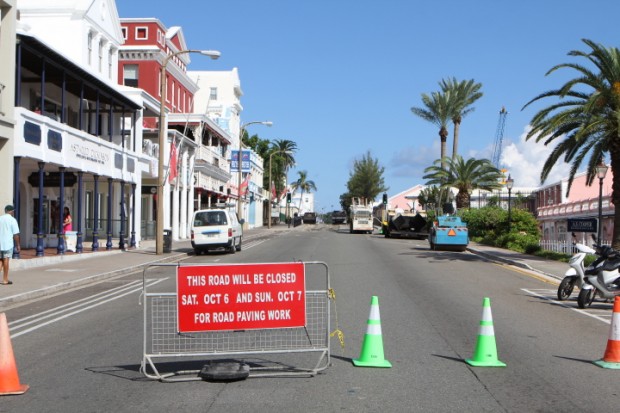 This will allow for Front Street between Number Six Shed and Court Street to be paved. There will be parking access available for those who wish to shop on Front Street.
The City of Hamilton also announced there has been a parking change made along the north side of Front Street between Court and King Streets. Parking restrictions are now in effect between Monday and Friday, 8am to 10am and again between 4pm and 6pm.
The restrictions, when introduced this summer, were originally from Monday to Saturday. This change was made after monitoring the flow of traffic over the last few months.
The City of Hamilton apologized for any inconvenience these traffic changes may cause.
Related Posts