There was no shortage of muscle today [Oct 21] at the Construction Association Of Bermuda's Fun Day at Clearwater Beach in St. David's.
The featured event was the Kings of Construction Challenge — a strong-man type competition pitting teams of construction workers against each other in feats such as the Truck Pull, Block Load, Tire Flip and Sand Shovel.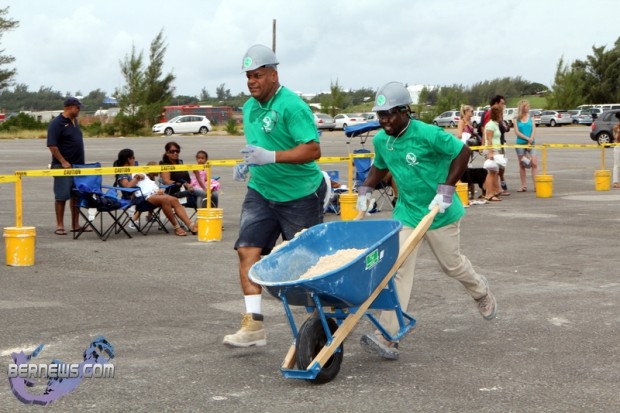 Supporters turned out for the event and to cheer on the four teams — representing construction firms D&J Construction, Correia Construction, Bermuda Air Conditioning and a team from the Hospital construction site — as they battled against the clock and one another.
The final standings were Bermuda Air Conditioning in first, D&J Construction in second, the Hospital team in third and Correia Construction in fourth.
Click to enlarge photos:
Read More About