Bermuda Commercial Bank has come on board as the primary financial sponsor for The Berkeley Institute's Cycling Team for the current academic school year. The sponsorship will provide much needed funds to help develop the program and promote the sport amongst the youth.
The funds will be used to provide riding uniforms and equipment, and to provide local and international participation fees for some athletes. The program, which has been developed in partnership with the Bermuda Bicycle Association, is now in its fourth successful year.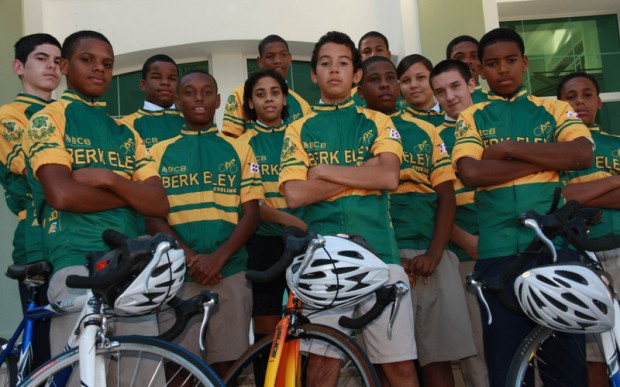 Horst E. Finkbeiner, Director and COO of BCB, stated "We are thrilled to be a part of this up and coming program with The Berkeley Institute. We are encouraged by the hard work and dedication of the students and look forward to seeing their progress over the year."
In the past, the program has produced local riding sensations Dominque Mayho, who has recently returned from training with a professional team in the South of France, and Vashon Cann who has just returned from the Dominican Republic representing Bermuda in the Caribbean Cycling Championships.
Richard North, Physical Education Teacher at the Berkeley Institute said "The assistance which we have received from Bermuda Commercial Bank has taken the club to another level, students' aspirations are now even higher, we now have a professional looking team and ex-students as role models, students are excited to ride in their new uniforms."
The Cycling Club meets every Tuesday and Thursday and is open to male and female students from all year levels and all abilities.
Read More About