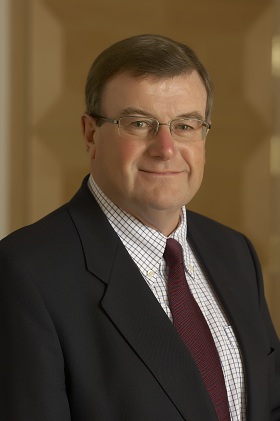 The Bank of N.T. Butterfield & Son Limited announced that Mr. Peter Walsh has been appointed Chairman of the Board of Directors of its wholly-owned subsidiary, Butterfield Bank (Guernsey) Limited, effective 15 November 2012.
Mr. Walsh is a broadly experienced leader in financial services, with an international career that has spanned nearly 50 years. He began his career in 1963 with District Bank (now part of RBS/NatWest) in Manchester. He then joined The Bank of Bermuda in Hamilton in 1968 where he worked for 11 years.
Mr. Walsh subsequently joined the then Butterfield/Barings Group in Guernsey where he was appointed a Director of Barings (Guernsey) Limited in 1981 and became Managing Director in 1989. He was appointed Chairman of the offshore group in 1993, with responsibility for Barings' operations in the Channel Islands, Dublin and the Isle of Man. Mr. Walsh had also joined the main board of Baring Asset Management in 1990 and became Managing Director with specific responsibility for the private client & retail group in 1993, whilst retaining overall responsibility for the group's offshore operations.
Mr. Walsh retired as Group Chief Operating Officer and Deputy Group Chairman of Baring Asset Management at the end of 2000. Since that time he has held a number of non-executive directorships, including being the chairman of a large FTSE 250 listed Hedge Fund Investment Company. He joined the board of Butterfield Bank (Guernsey) Limited in January 2003. Mr. Walsh is an Associate of the Chartered Institute of Bankers, having qualified in 1971.
John Robinson, Managing Director of Butterfield Bank (Guernsey) Limited, said, "Peter has been a valued member of the Guernsey Board and we are pleased that he has accepted the position of non-executive Chairman. The Board will continue to benefit from Peter's in-depth knowledge of banking and private client services in the Channel Islands and his years of experience in the offshore financial services industry. I look forward to continuing to work closely with him to build Butterfield's business in Guernsey."
Read More About