The Fairmont Hamilton Princess will display a series of four Andy Warhol images of Queen Elizabeth II in its lobby from today. The screen prints are on loan from the new owners of the hotel, the Green family.
The works of art [39 3/8 inches x 31 1/2 inches] are from the Royal Edition, which can be recognized by the diamond dust on the artist's drawing lines that gives the works an added depth of character and dimension, as well as an 'R' that is marked just before the edition number in the lower right of the print. There are 30 limited edition prints in this series.

Andy Warhol's image of Queen Elizabeth II was based on the publicity photograph used for her Silver Jubilee in 1977. Each of the four images are identical, however, Warhol's playful use of colour blocks, his drawing lines and his alternation of colour in, for example, the Queen's dress and sash, highlight the femininity and glamour of the subject while showing the artist's deliberate involvement in the images.
In September 2012, it was announced that the Royal Collection [a collection of art held in trust by The Queen as Sovereign for her successors and the nation] acquired a Royal Edition set of Andy Warhol's portraits of Queen Elizabeth II, which will be displayed in Windsor Castle in England from November 23, 2012 to June 9, 2013.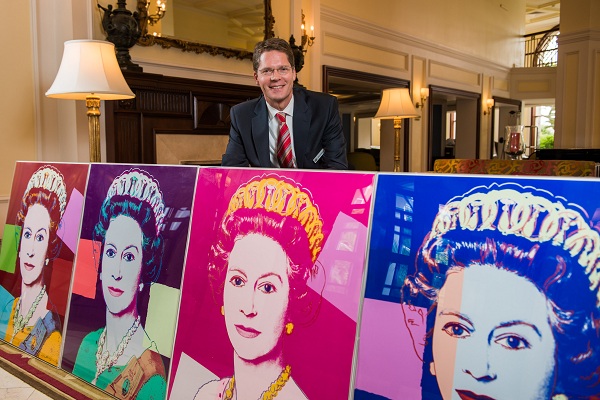 When asked about the Royal Collection's acquisition, the Royal Librarian commented: "The Warhol prints of the Queen are in many ways the most important popular image of the Queen to be created by an artist print maker over the last few decades."
"The Fairmont Hamilton Princess has had a long association with the Royal family," said Len Czarnecki, General Manager at The Fairmont Hamilton Princess. "As many people know, the hotel is named after Princess Louise, the fourth daughter of England's Queen Victoria.
"The Duke of Windsor, Prince Charles and Prince Andrew have also visited the hotel over our illustrious 125-year history, so it's exciting to have these iconic images of the Queen on display for the public to view. We welcome the local community to come and see them."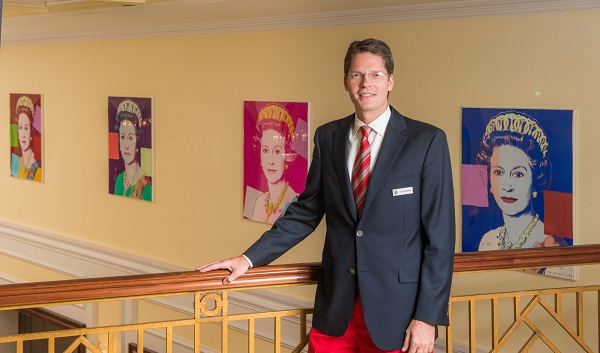 The public is invited to view the portraits during the wine tasting at the hotel on Wednesdays at 5:30pm. Gallery Manager D'Anjou Anderson will speak about Andy Warhol and the pieces of art. All are welcome. Admission is $10 for a taste of five wines.
Read More About
Category: All, Entertainment