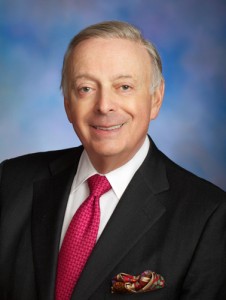 The International Insurance Society has announced the candidates for the 2013 Insurance Hall of Fame Awards, and Donald Kramer has been nominated.
Mr. Kramer has had an active career in the financial industry spanning over 50 years. Mr. Kramer started his career as a security analyst working at Moody's.
In 1975 Mr. Kramer retired from Wall Street and set up Kramer Capital Consultants, a management consulting practice which specialized in dealing with troubled insurance companies.
In 1993 he raised $500 million to form Tempest Reinsurance Company in Bermuda. Tempest, in turn, was merged into ACE Limited where Mr. Kramer became Vice Chairman under Brian Duperreault.
Following his retirement from ACE in 2005, Mr. Kramer started Ariel Holdings with a total of $1 billion in funds raised privately. The company has grown by more than one hundred percent and recently returned one hundred and forty percent of investors' original investment through a year end dividend and a very large share repurchase.
Mr Kramer's bio on the IIS website [PDF] said: "Probably the most unusual characteristic of Mr. Kramer's insurance career is that he has never really been hired by anyone at an existing insurance operating company but instead has always started his own companies from a blank sheet of paper.
"That is a unique skill and one that few people possess. His track record may be unparalleled in terms of the number of successful companies of significant stature that he has established in this way."
Read More About