[Updated with video] Dozens of political candidates made their way to the Seventh-Day Adventist Church on King Street this morning [Nov 29] for Nomination Day, with Independent Kim Swan first at the door.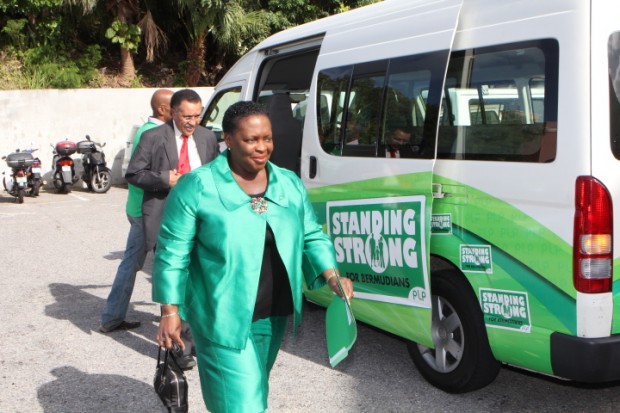 Both the Progressive Labour Party and One Bermuda Alliance walked to the Church together, with their candidates decked out in their respective party colours. The Premier arrived in the PLP-themed mini-van along with some of the other PLP candidates.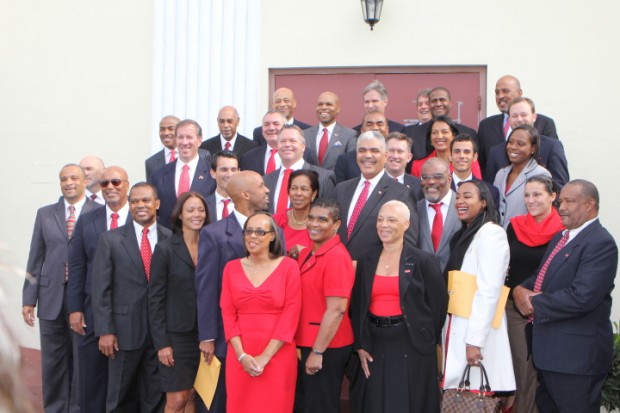 Anthony Richardson arrived, confirming that he will replace Makai Dickerson as the PLP's candidate in C#12.
The already declared Independent candidates showed up, as well as additional Independents including Albari Assalaam, Gershwyn 'Shiloh' Smith, Leyoni Junos, Cornell Fubler  and David W. Burch
Photos by Bernews & Chia Brewin, click to enlarge:
Read More About