The second night of play of the World Rugby Classic got underway last night [Nov 12] with the Classic Lions defeating Canada 14 – 12 in the first game of the evening.
Canada took an early lead going with the strong breeze. Jeff Williams went over for a try and Joe Haley kicked the conversion for a 7 – 0 lead. The Canadians had a great build up as they broke from their half and raced away with Haley leading the charge.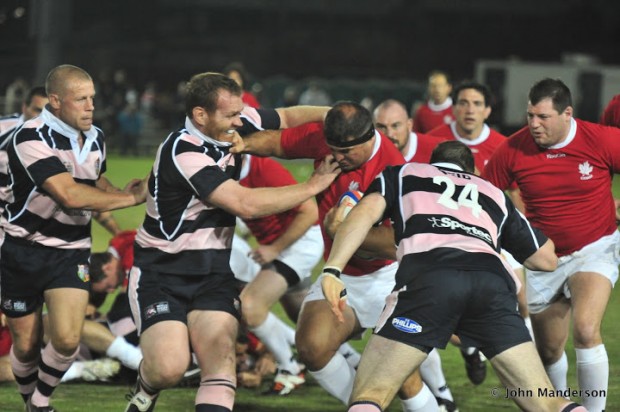 In the 44th minute the scores were level as the Classic Lions player Andrew Howell scored a try and then Ben Breeze kicked the conversion. Two minutes later the Classic Lions went ahead as Daffyd James, who has 48 caps for Wales, went over for a try, while Breeze added the conversion for the 14 – 7 lead.
With no time on the clock Dan Harlow scored a try in the corner for Canada but John Graff missed the conversion as the Classic Lions won 14-12. You can view all our Rugby Classic coverage by clicking here.
Click to enlarge photos:
Read More About