The second night of play of the World Rugby Classic last night [Nov 12] saw Australia claim a 45-7 win over Italy in the second game of the evening.
Australia scored the games first try 3 minutes into the affair with Brad Fitler went over for a try, with Andrew Jones missing the conversion. In the 13th minute Italy's Matteo Mazzantuni missed a penalty for Italy, however one minute late Australia doubled their lead when James Herbert went over and Jones kick the conversion to make the score 12-0.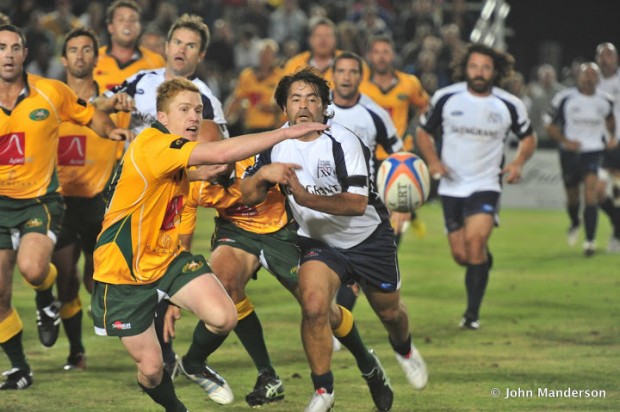 Jay Havelu scored Australia's third try and Jones kicked the conversion to extend the lead to 19-0. In the 32nd minute Peter Playford ripped the ball from an Italian player and scored a try to make the score 24-0 to Australia. The lead then went to 31 – 0 in the 37th minute when Garrick Morgan scored a try and Nick Reilly kicked the conversion.
In the 44th minute Damon Murphy scored a try for Australia out running the Italy defense from his half and Reilly kicked the conversion to move the score on to 38-0, in the 53rd minute Playford scored a try for the second time, while Jones kicked the conversion moving the score to 45-0.
Three minutes later Fabio Faggiotto scored for Italy the conversion was good to make the score final score 45-7. You can view all our coverage of the Rugby Classic by clicking here.
Click to enlarge photos:
Read More About