The Annual Latin America Cultural Expo: Celebremos Nuestra Cultura for 2012 will be held on Sunday [Nov 4] at Somersfield Academy and members of the community who come from that region will be given the opportunity to represent their culture/heritage and country.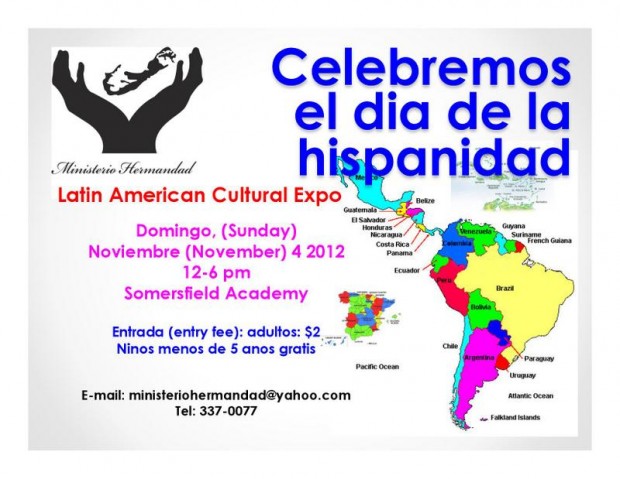 A spokesperson said, "There will be presentations by each country and some will be wearing their cultural outfits. There will be samples of the local cultural dishes of each particular country. Come and enjoy the diversity in our Bermuda Community… all are welcome".
The event is being held at Somersfield Academy from noon until 6.00pm. The entry fee is $2 for adults and free for kids under 5.
Related Posts
Category: All, Entertainment