Johnson Controls, today [Dec 20] said that it has appointed Air Care as the Authorised Building Control Specialist [ABCS] for Bermuda.
As the ABCS for Johnson Controls Building Efficiency in Bermuda, Air Care will promote, sell, install and provide local support for Johnson Controls products.
Air Care will have direct access to the equipment, pricing and technical specifications for all Johnson Controls products, allowing the company to deal more efficiently and provide current information to its clients on pricing and inventory availability.
Craig Stevenson, Manager of Business Development & Sales for Air Care says, "While we have worked with Johnson Controls for many, many years and it's exciting to be now appointed as the official Authorised Building Control Specialist for Bermuda.
"We take a truly consultative approach with our clients and we believe that this new relationship with Johnson Controls will enable us to further expand our capability as a building controls specialist on the island, while offering better value to our clients. We look forward to partnering with Johnson Controls for many more years."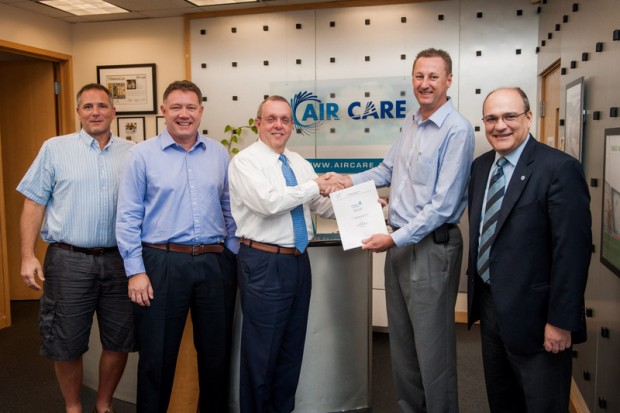 Gary Brimmage, Vice President and Managing Director for Johnson Controls Latin America says, "Awarding the Johnson Controls Bermuda distributorship to Air Care reflects increased sales of our products over time.
"We are confident that Air Care will provide the highest standards of competence and workmanship that clients have come to expect both from Air Care and Johnson Controls in this important market."
Matt Walker, a former Johnson Controls employee, will lead Air Care's expertise in Johnson Controls solutions as Manager of the Building Automation Division at Air Care. He will continue to offer advice to clients in addition to working on the building automation project for the new hospital, which was awarded to Johnson Controls and Air Care.
Read More About