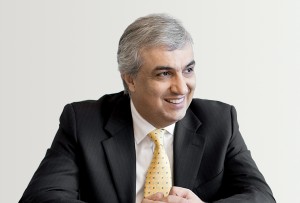 Bermuda-based reinsurance services provider PartnerRe today [Dec. 18] said it has agreed to buy California-based specialty accident and health reinsurance and insurance writer, Presidio Reinsurance Group.
PartnerRe will purchase the Presidio Reinsurance Group, comprised principally of a Managing General Agency and a reinsurance carrier.
Under the terms of the agreement, PartnerRe will pay $72 million as consideration for the MGA, plus tangible book value as consideration for the Presidio reinsurance carrier, with such book value to be determined at the time of the closing. Additional consideration may be paid if the acquired business exceeds certain profitability targets over time.
"We see significant opportunity in this market and with Presidio's experienced team and strong market position, we will be well-positioned to take advantage of future growth opportunities," said Costas Miranthis [pictured], president and CEO of PartnerRe.
The Presidio Reinsurance Group currently underwrites about $250 million of accident and health premiums. The Presidio Reinsurance Group was formed in 1994 and is a leading writer of HMO reinsurance and provider of stop-loss insurance in the US.
Additionally, it writes medical treaty reinsurance, employer stop-loss insurance, and accident insurance and reinsurance. The current management team of the Presidio Reinsurance Group will be retained, including its founder and CEO, Dennis Heinzig.
The acquisition is subject to customary regulatory approvals and is expected to be completed during the first quarter of 2013.
"The Presidio Accident & Health business complements our portfolio well and has limited correlation with our existing book of risks. As we continue to operate under somewhat challenging market conditions, we expect this new risk class will add consistent risk-adjusted profitability to the overall portfolio," said Mr. Miranthis.
Read More About