[Written by Betty Doyling] With New Year celebrations behind us it's time to get serious about training again especially if you've gone a little wild over the holidays. The time to set our 2013 goals is here! Yes it may seem cliche, but now is a great time as it the chance to start over.
Try setting a small goal for the next few weeks. The goal could be to to go for a 20-30 min walk each morning, join your favorite gym, eat a healthy breakfast, start up an old sport, or win the international 10K in 2014!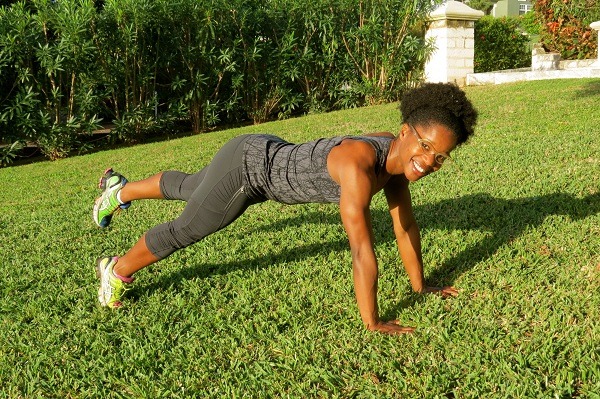 If we do not set a goal, no matter how big or small, there is zero accountability. When we hold ourselves accountable for our actions, we will at least attempt to achieve the goal set.
If we do not achieve our goals or have a slip in our original plan, try not to view it as a failure but recognize the mistake and know you are heading in the right direction, as long as you get back on track, which is the most important part.
So what's on the cards for me this year? First and foremost is to stop procrastinating.
If you plan to make a healthy breakfast, lunch or dinner, ensure that you go to the store when it's most convenient for you. I find if I'm tired I'll put it off till later resulting in a breakfast that I would have preferred not to have.
Planning would go hand in hand with the above. The biggest reason that we cannot maintain our fitness or healthy diets is because of our lack of planning and prioritizing.
I find that if I plan my meals at least for 2-3 days it makes my week flow much smoother. So when I am making the kids lunches I pack some extras for me too. Chopped vegetables, cottage cheese, dry roasted almonds, hummus chips make wonderful snacks.
Aside from my & procrastination & planning I have some exciting plans for "B*Active" in 2013! I hope this New Year is everything you want it to be and wish you all the best.
- Betty Doyling is a certified fitness trainer and figure competitor with over 7 years of experience. She specializes in all levels of health and personal fitness with a focus on nutritional guidance to help the individual change their mind set from being focused on appearance, to a more balanced lifestyle involving diet and exercise. She can be reached via her Facebook page, "B-Active For Life."
Read More About
Category: All