The Bermuda High School has appointed four new Trustees, who will join a fourteen-member board.
Joel Schaefer, Chairman of the BHS Board of Trustees, said: "The staff and current Board of Trustees of The Bermuda High School are pleased to welcome these new board members as they begin a three-year term.
"By engaging diverse leaders from the Bermuda community, who are passionate about education and preparing young people for bright futures, we are confident that we have a Board which will continue to guide BHS forward."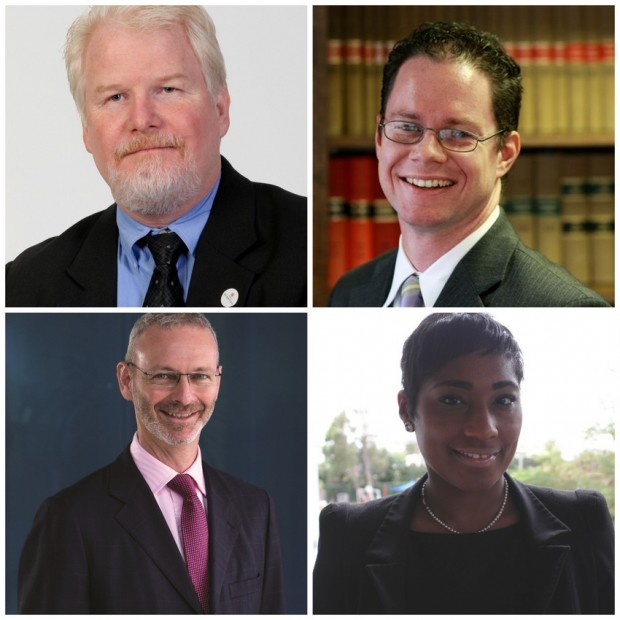 The four new members join a fourteen-member board and are:
Horst Finkbeiner II is the COO and Director at the Bermuda Commercial Bank, a Chartered Director of the Institute of Directors, and a Member of the International Compliance Association. Mr. Finkbeiner has a daughter in the Primary Department at BHS and will sit on the Advancement Committee.
Sophia Greaves is a past Head Girl of BHS who graduated in 1999. Miss Greaves was called to the Bermuda Bar in 2007 and has worked in London, Hong Kong and Bermuda as a corporate attorney. Miss Greaves is currently an associate at Conyers, Dill & Pearman in their Corporate Department and a Justice of the Peace. Miss Greaves will sit on the Inclusion Committee at BHS.
Kevin Monkman is a career civil servant having served in various positions with the Bermuda Government over the last 30 years. He is currently the Permanent Secretary for the Ministry of Health and Seniors, a post which he has held since November, 2010. In addition to the Ministry of Health, he has served as Permanent Secretary in several other Ministries including Health and Family Services, Social Rehabilitation, the Environment and Sports, as well as the Ministry of Education. Mr. Monkman is a former parent and he will sit on the Education Committee.
Kevin Taylor was called to the Ontario Bar in 1999 and the Bermuda Bar in 2005 and is currently a Director and litigation attorney with Marshall, Diel and Myers, specializing in Commercial Matters. Mr Taylor is a Member and Accredited Mediator of Chartered Institute of Arbitrators, Bermuda Branch. Mr Taylor has two daughters, one of whom started at BHS in 2012 and the other of whom will start in 2016. He will sit on the Governance Committee.
Read More About
Category: All