The Bermuda Junior National Girls Volleyball team travelled to Hartford, Connecticut this month to participate in the annual New England Winterfest Volleyball Tournament.
"This was the second year that the Junior girls team have participated in this event", a spokesperson said. "Winterfest is a great experience for the girls as they get to play against challenging competitors from various regions of New England."
The team included veterans of the competition, co-captains Melissa Fiddick & Amber Lopes; in addition to, Ciara Rego and Jade Weaver.
A strong cast of new comers to the competition included: Erica Balcombe, Kinda Bassett, Alyssa Cardoso, Hashema Heyliger, Beth Parker, and Sharri Weldon. The girls were coached by: Donna Smith, Stacey Madeiros-Cooke, Rebeka Matthews Sousa and former Junior player, Michaela Eberly.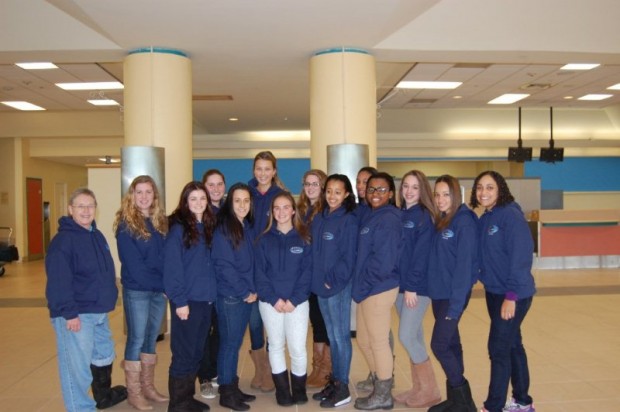 The spokesperson said, "The tournament included approximately 170 teams with categories ranging from U14 to U18. Team Bermuda was the only international team represented at the competition and the girls were true ambassadors of their country.
"They played in the U17 and faced 6 different teams within the first two days of competition. They proved that despite being smaller in stature their hearts and team spirit would rise throughout any challenge. The third and final day brought their first winning sets, which led them to win their game and advance to another team.
"They had put every effort into their winning game, but could not find another win against the next team to pull them through to consolation finals.
"The girls returned to Bermuda having gained valuable experience. They will continue to train with the remaining team members in preparation for the upcoming Bermuda Open and Eastern Caribbean Volleyball Association tournament this summer."
Related Posts