Keep Bermuda Beautiful [KBB] announced the recipients of its 2012 Appreciation Awards on Tuesday [Feb 26] at the charity's Annual General Meeting in the Botanical Gardens Visitor Centre.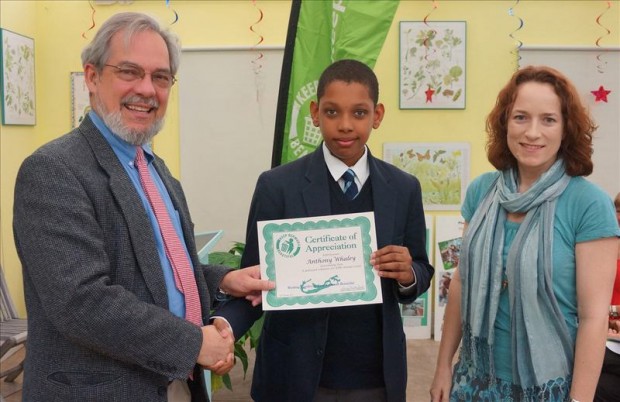 Minister of Public Works Trevor Moniz presented the KBB Appreciation Awards and thanked the recipients for taking personal responsibility for keeping their communities clean. The AGM closed with guest speaker Mrs Judie Clee and a presentation entitled The Secret Life of Plastics to raise awareness of the dangers of marine plastic and its impact on the environment.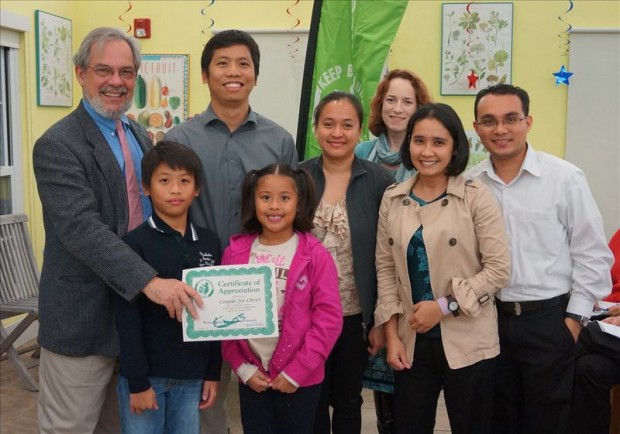 Mr. Moniz said, "As a new Minister, I will be looking at ways to improve the Island. I look forward to meeting with KBB to discuss ideas for simple but effective initiatives where we can work together to enhance our environment."
KBB President, Amy Shillingford said, "KBB acknowledges our honourees for their outstanding commitment to the environment and dedication to keeping Bermuda beautiful. We thank them for their time and energy, and the valuable contribution they make to our community."
Certificates of Appreciation were awarded to:
Cathy Bassett – Outstanding Environmental Enthusiast, Educator & Recycling Advocate – for her role in encouraging hundreds of young people to respect and protect our environment and her continuing leadership of the green charge in her neighbourhood.
Nikita Robinson – Inspirational Role Model for promoting Family Involvement and Volunteerism – for her role in promoting volunteerism to her listeners and making KBB clean-ups a family affair.
David and Jocille Blakeney – Neighbourhood Leaders in Community Involvement & Improvement – for setting an outstanding example of good citizenship by taking pride in their neighbourhood, volunteering to keep it litter-free and encouraging their neighbours to join them.
Anthony Whaley Jr. – Outstanding Teen and Dedicated Volunteer – for his role as a committed KBB volunteer and member, and for his enthusiasm in protecting our environment and keeping it clean.
Jessica Petty – Outstanding Teen and Environmental Advocate – for her volunteer work with KBB as part of her Duke of Edinburgh Award and her leadership in educating others about the importance of protecting Bermuda's environment.
Couples for Christ – Most Active KBB Adopt-a-Spot group in 2012. Couples for Christ is one of KBB's first Adopt-a-Spot groups. They have adopted Admiralty House Park and enthusiastically clean up the park and beach every month.
The KBB President's Award was presented to The Central Community Action Team of the Bermuda Police Service – The Team understands that by improving the physical environment of a neighbourhood it can lead to a reduction in crime, particularly when neighbours and community partners work shoulder to shoulder. The Central Community Action Team has worked steadily to help area residents create Neighbourhood Watch groups and connect them with KBB to work together on community clean-ups.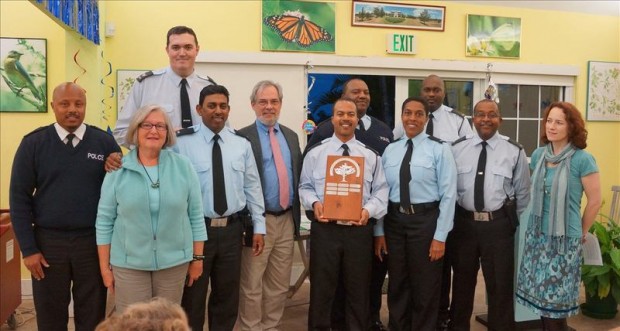 The KBB Environmental Partner Award, a new recognition for 2012, was presented to The Garden Club of Bermuda. The Garden Club formed the Keep Bermuda Beautiful anti-litter and beautification sub-committee in the early 1960s. In 1964 the KBB Committee became its own organization.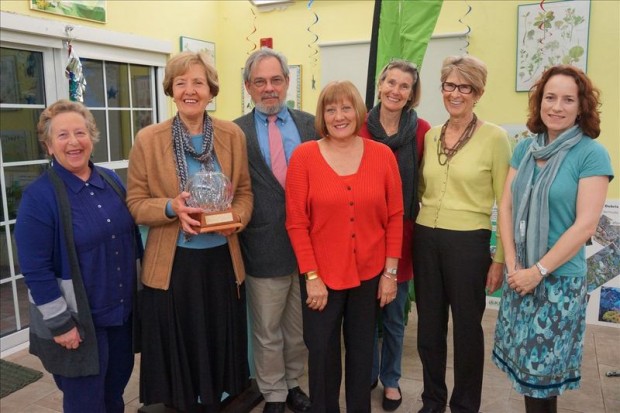 Last year KBB renewed its relationship with its parent organization receiving support and working together on beautification projects. KBB is grateful to have this special relationship with Garden Club members and looks forward to future collaboration.
Click to enlarge images:
Read More About
Category: All, Community, Environment, News, Photos