The sixth race of the Bicycle Works Mountain Bike racing series was held at Hog Bay Park in Southampton on Sunday [Feb 24] under mainly fair but windy conditions.
The 60 competitors were challenged by the toughest course on the island. Hog Bay Park is a series of relentless climbs and technical down-hills, which threw a few of the racers off course.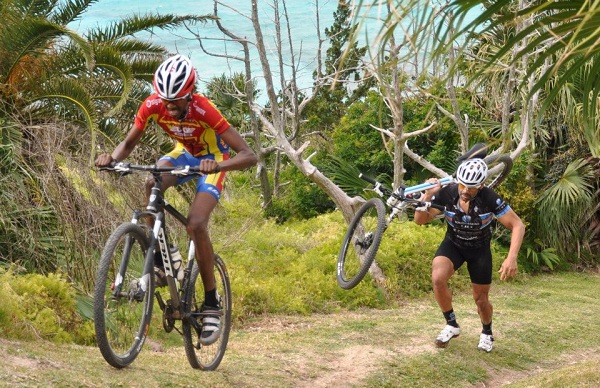 In the Male A class, Neil De Ste Croix took top honors, followed by Mark Hatherley in second and Jean Sebastien Lareau in third. The Male B class first place position was taken by Daniel Oatley, with Hans Hirschi placing second and Kareem Johnson in third.
In the Novice class, first place went to Thomas Dunstan, and second place to Miguel Butterfield, with Kyle Adams rounding out the top three. Once again, Matthew Olivera crossed the line in first place in the Junior Male class, followed by Christian Oatley and Alex Bordage in second and third respectively.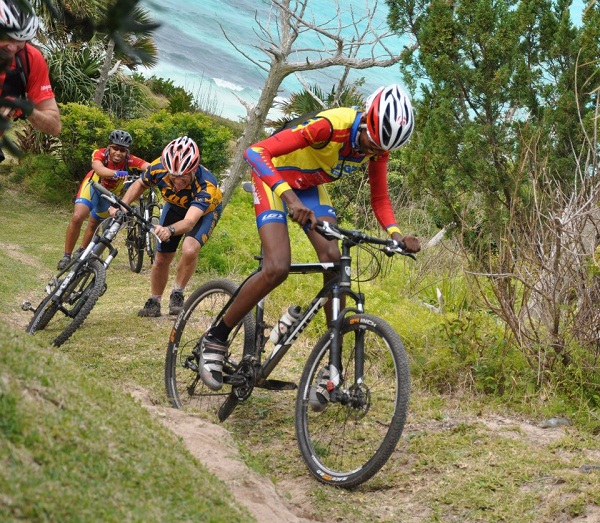 The Junior Female top finisher was Tristan Narraway, followed by Alyssa Rowse in second place and Victoria Davis in third. Nahje Smith took top honors in the Under 13 Male class, with Alexander Miller taking second and Kaleb Madeiros third.
In the Under 13 Female class, first place was taken by Kayla Raymond with Cassy McPhee following closely in second place. The full results of Sunday's race are here [PDF]. Race number 7 of the Bicycle Works Mountain Bike Racing Series takes place at Ferry Reach Park next Sunday starting at 9:00am.
Photos by Tori Lindo, click to enlarge:
Read More About