On Saturday night [Mar 23], Bermuda joined with over 130 countries around the world in celebrating Earth Hour, which encourages people to turn off their lights to serve as a visual reminder on the importance of a sustainable lifestyle.
People gathered at City Hall, with the festivities beginning at 5pm and including musical and dance performances. Vendors were present showcasing a variety of goods ranging from energy efficient products to baked goods.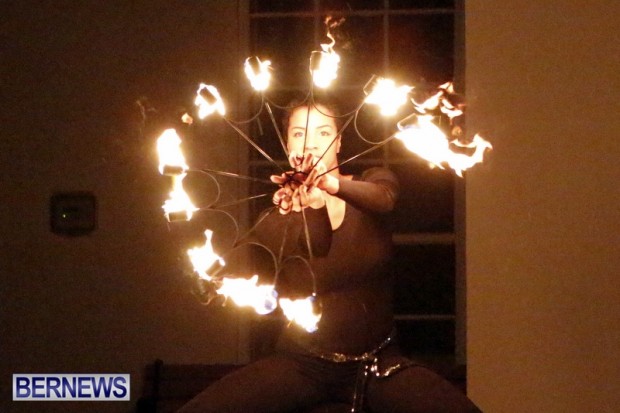 Remarks were given by Greenrock President Dr. Judith Landsberg, Minister of Economic Development Dr. Grant Gibbons, Deputy Mayor Donal Smith, and BELCO's Denton Williams.
Starting at 8.30pm the lights went out, and the 'Glow in the Dark' Fun Walk/Run started at City Hall, and saw participants walk and run through the un-lit streets of Hamilton during Earth Hour.
Click photos to enlarge:
Read More About
Category: All, Environment, News, Photos