The Eliza DoLittle Society [TEDS] wrapped up their seventh annual Soup-a-Bowl this past Monday; a celebration of broths, bisques, and chowders. Over 300 guests joined TEDS at The Fairmont Hamilton Princess to sample a variety of local chef's creations and vote on their favourite.
"We were pleased to have so many people want to participate in this year's event," says TEDS Executive Director Margaret Ward. "People were excited to come to the event. In the end tickets sold out and we had more chefs contribute than ever before."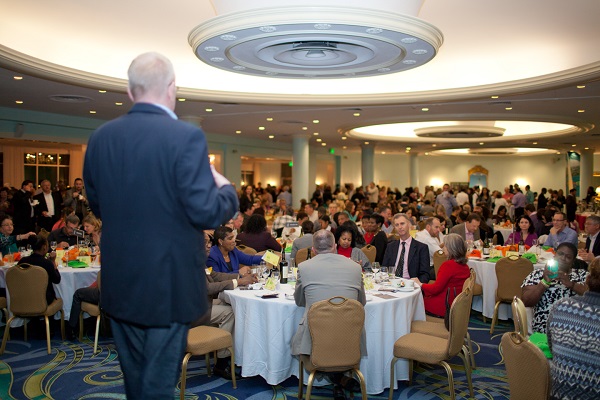 Their largest fundraising event of the year, the Soup-a-Bowl raised over $20,500 for the charity. On top of ticket sales they also held a popular silent auction during the event to raise further donations.
Each year, TEDS' Soup-a-Bowl gathers the island's top Chefs to compete for the title of 'People's Choice: Best Soup'. In addition, they have amateur entrants who submit soups of their own which are also sampled and judged.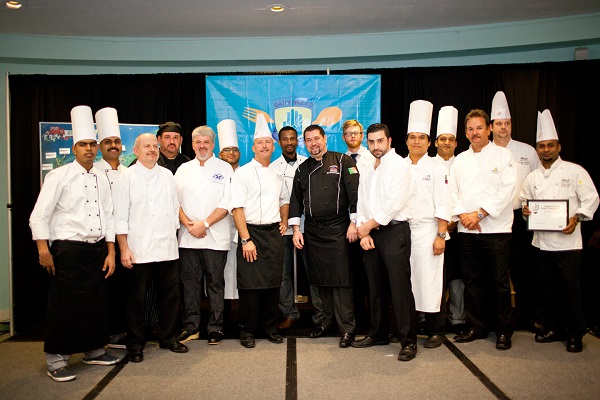 Eleven local chefs participated in the event providing a variety of soups to sample, with Discovery Wines providing wine pairings. Chef Richard Reno from The Mid Ocean Club won People's Choice in the Professional Chef category with his Shrimp & Red Pepper Bisque.
This year TEDS invited amateur entrants from The Bermuda College Culinary Arts Programme to participate. Shane Morrissey, who prepared a Roasted Corn Chowder with Cajun Grilled Chicken soup, won in the Amateur Chef category.
"We are excited that so many chefs have joined us again for this event," comments Ward, "A lot of them contribute to our Daily Bread Program, donating their food or time. For those that haven't worked with us before, we hope that working with them on this event will create a relationship for future endeavours."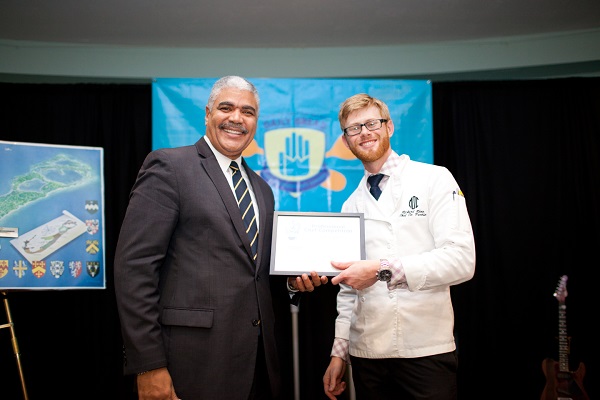 This is the seventh year that The Eliza DoLittle Society has put on the event. It was originally created to showcase to the public what is often eaten in feeding centres. As they provide food for many weekly lunches and dinners, soup is a main staple; this event helps to celebrate this soup and the many Bermudians it provides a hot meal for.
You can view a photo gallery of the event here, and anyone who is interested in getting involved with The Eliza DoLittle Society, can contact 333-4483.
Read More About
Category: All, Entertainment, News