KPMG in Bermuda has made a $250,000 donation to the Why it Matters capital campaign, which is raising funds to upgrade the King Edward VII Memorial Hospital.
This latest donation takes the running total for the campaign to close to $28 million since its launch in April 2011. BHCT is leading the Why it Matters capital campaign with a philanthropic goal of $40 million to put towards the $247 million redevelopment project. The project's overarching aim is to deliver an enhanced level of hospital care for the benefit of the whole community.
Chairman KPMG Neil Patterson on left, Chairman BHCT Philip Butterfield on right: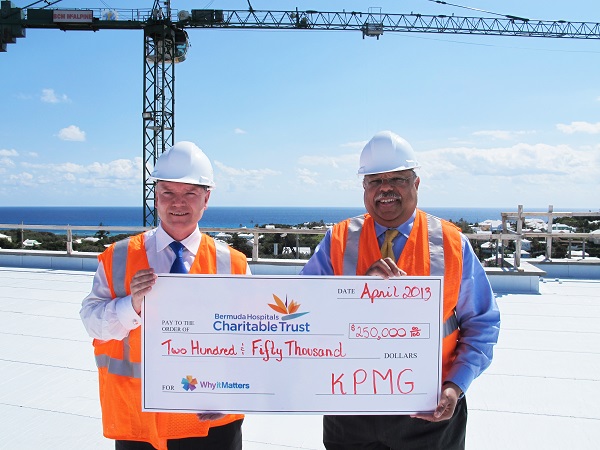 Neil Patterson, Chairman of KPMG in Bermuda, said: "Our employees and our families live in Bermuda and our firm has been an integral part of the local community for over fifty years.
"The redevelopment and expansion of KEMH is the most important infrastructure project for many years; it will improve the lives of everyone in Bermuda and future generations to come. As such, KPMG is very proud to support the construction of this world-class hospital facility through today's donation."
Artist's rendering of the main entrance of the planned hospital: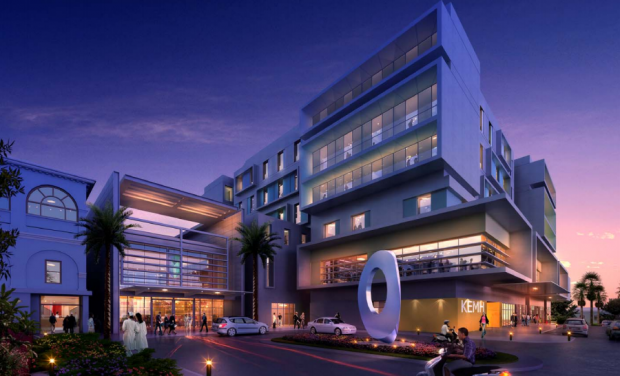 Philip Butterfield, Chairman of BHCT, says: "We are deeply appreciative of KPMG's generosity and their commitment to this extremely important redevelopment project. With KPMG's support we are one step closer to achieving our goal of providing a world class standard of excellent health care through modernized facilities."
Read More About