Stage two of the 2013 Butterfield Bermuda Grand Prix took place this morning [Apr 20] and saw over 100 riders take to the streets at Southside, St David's.
The male A group race was won by Canadian visitor James Cameron while Neil de Ste Croix came second and Adam Harbutt finished third.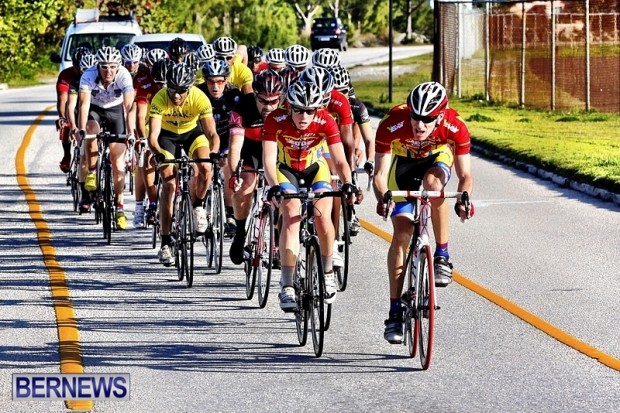 The three had established a break as early as the second lap after a crash on the first lap effectively ended the challenge for several riders.
The male B group race saw Daniel Degiorgio edge Daren Dowling at the line to take first and second respectively and Brian Steinhoff took third.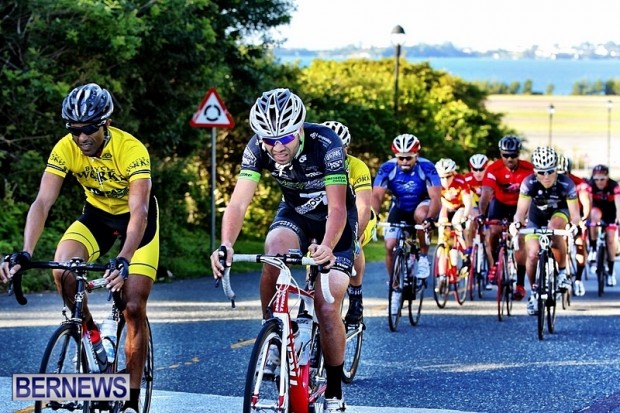 The women's race was won by Canadian Sylvia Storry who was able to pull away from Karen Smith and Belinda Castree with the three winning first, second, third respectively.
In the Junior Division, Matthew Oliveira won the 13-16 boys' race with Tyler Smith finishing second and Zion Dowling taking third.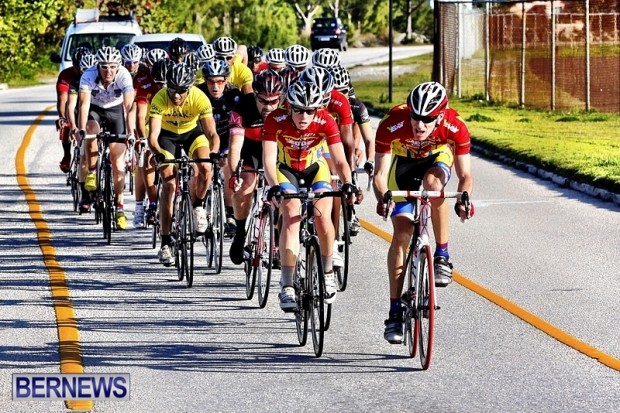 In the 13-16 girls' race Victoria Davis finished first, Tristan Narraway finished in second and Jessie Godfrey finished third.
The 12 and under junior girls race was won by Julianne Oatley with Megan Hands second. Nahje Smith was first boy with Alex Bordage second and Nick Pilgrim taking third.
The full results follow below [PDF]:
Click photos to enlarge:
Read More About