Investors in People Bermuda announced the awarding of Investors in People Gold Level Accreditation to the Argus Group for its ongoing investment into the development of its people and overall company performance.
From left: Alison Hill, Chief Executive Officer, the Argus Group; Minister of Health Patricia Gordon-Pamplin; Wanda Richardson, Vice President of Organisational Development, the Argus Group; and Kerry Judd, Project Manager, Management Solutions Ltd [License holder for Investors in People in Bermuda].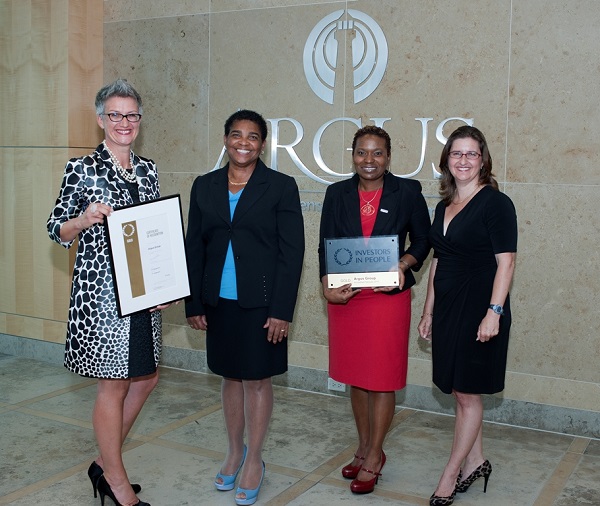 "This is a wonderful announcement to make given the long-standing efforts Argus has placed in developing its team and thereby strengthening the overall organisation," says Don Mackenzie, Partner of Management Solutions, which holds the license for Investors in People Bermuda.
"Additionally," adds Mr. Mackenzie, "Not only does the Argus Group, as a Gold Accredited organisation, now sit within the top 1 per cent of U.K. organisations recognised by Investors in People, they successfully met 184 evidence points out of a possible 192, which is the highest score their assigned Assessor has ever awarded any organisation internationally."
Argus first achieved Investors in People Accreditation in 2003 after successfully meeting the Investors in People Standard. Since 2003 and especially over the past five years, Argus has increased its focus and investment in the development of its team.
Read More About