A Bermudian woman who is married to an American woman was among the lobbyists who descended on Capitol Hill last week to try and persuade US lawmakers to ensure gay and lesbian couples are covered by new immigration legislation.
"Under a 1996 federal law that defines marriage as a union between a man and a woman, Americans cannot apply for green cards for foreign spouses of the same sex," reports "The New York Times" today [May 1]. "In addition, the immigration code does not recognise same-sex partners."
"Last Wednesday, about 40 gay and lesbian families from 27 states fanned out across Capitol Hill in a lobbying blitz, hoping to show lawmakers why they cared about the issue," reports the newspaper.
"Among those knocking on doors in Washington were Ness Madeiros, 35, and her wife, Ginger, 37, who traveled from their home in Minneapolis with their 8-month-old son, Jamie, in tow. 'He was the most amazing tiny little lobbyist,' Ness Madeiros said in an interview together with Ginger. 'He did not cry for 10 hours, and we cried in every meeting.'
Bermudian Ness Madeiros, wife Ginger and son Jamie pictured in "The New York Times" today: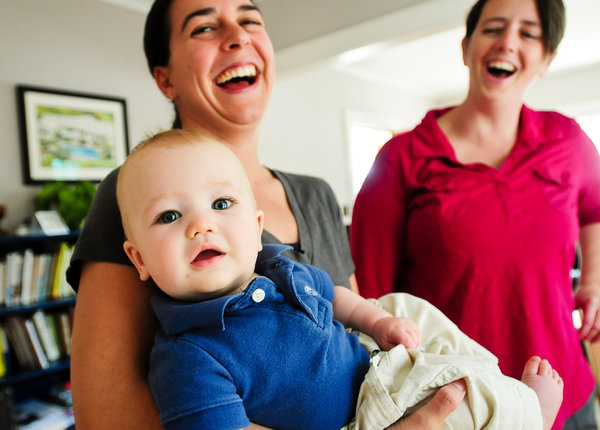 "Ness, an immigrant from Bermuda, said she had lived in the United States on and off for more than a decade, always with legal, but temporary, immigration documents. She said she met Ginger, an American citizen, in 2006 when they were both working at a boarding school in Massachusetts. They were legally married there in 2008," the report said.
"Without a permanent green card, Ness cannot officially adopt Jamie or share ownership of the house where they live. Her visa is about to expire, the couple said. 'It's a pretty scary situation for us', Ginger said. 'If something were to happen to me, what is Ness left with'?"
– Photo courtesy of "The New York Times", click here to read the full story on their website.
Read More About