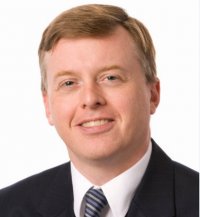 Lloyds Banking Group confirmed on Tuesday [Apr. 30] that it had recruited former Bermuda Monetary Authority CEO Matthew Elderfield as group director of conduct and compliance, a newly created position.
He will start work in October this year and will report to the chief risk officer, Juan Colombas.
The move follows an internal reshuffle of Lloyds' group compliance functions.
Currently the deputy governor of Ireland's Central Bank, Mr. Elderfield, 47, was recruited for that role in 2010 to help oversee the reconstruction of the country's banking system after the real estate bubble burst.
He had served as chief executive officer of the Bermuda Monetary Authority between 2007 and 2009 and spent eight years at the UK's Financial Services Authority.
In Bermuda, Mr. Elderfield introduced reforms to reinforce the island's reputation for international insurance, banking and fund management.
He strengthened regulation in Bermuda by significantly increasing staff numbers, expanding the BMA's learning and development programme and introducing a scoring system for management.
Read More About