Over 250 local industry professionals were told "now is the time to take action in preparation for FATCA", during KPMG's 2nd FATCA forum, held Monday [May 20] at the Fairmont Hamilton Princess.
Building on the topics raised during the 2012 FATCA forum, the interactive session again asked the question "Are you ready for FATCA?" and delivered the message that as we approach the looming FATCA threshold dates, it is clear that FATCA is not going away.
This year's forum was led by Charles Thresh, Managing Director of KPMG Advisory, Bermuda with keynote address provided by KPMG Global's David Neuenhaus and Daniel Dzenkowski, and additional local market insights from KPMG FATCA team members including Catherine Sheridan Moore, James Berry and Will McCallum.
In addition, industry insights were provided by Kiernan Bell, Managing Partner, Appleby; Alison Morrison Managing Director, Oyster Consulting; Peter Pearman Partner CD&P; and Lyndon Quinn of HSBC.
Discussion covered a wide range of topics, including FATCA from a global perspective; Bermuda's response to FATCA; the Intergovernmental Agreement [IGA] models; FATCA's potential impacts on business in Bermuda; and the cost of compliance and impact on customers, investors and counterparties.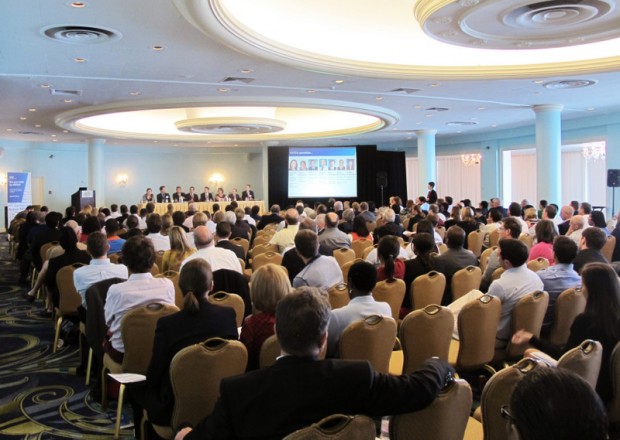 Describing why KPMG in Bermuda felt it was important to run a second FACTA forum for Bermuda professionals, KPMG Managing Director Charles Thresh, said; "This US legislation will have far-reaching consequences for the financial industry worldwide and Bermuda is no exception.
"If companies haven't yet started planning for FATCA, it is not too late to become compliant, but the window is closing and the time to do so is now."
A key component of the panel portion was discussions around the IGA models, with particular interest on the differences between Models 1 & 2, the potential benefits and impacts of a Model 2 IGA, and the potential impact of FATCA on Bermuda's insurance, funds, trust and banking industries.
Additional analysis was also sought around the final FATCA regulations, as issued January 17, 2013, and a high degree of interest was shown around the compliance timeline, strongly echoing last year's forum. In the wake of the timeline discussion, consensus again reflected that the time for Bermuda companies to act on FATCA is now.
Describing the global implications of planning and preparation, David Neuenhaus, KPMG Global FATCA Lead Partner said; "How companies transition to FATCA compliance will have a significant impact on their relationships with their customers, investors, counterparties and services providers. Companies who are early adopters of a robust compliance programme will have the competitive advantage – so a timely response is key."
Read More About