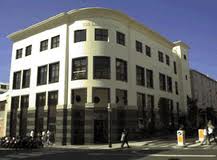 LOM [Holdings] Limited — an international financial services company which offers a complete range of investment services and products through its subsidiaries based in Bermuda, the Bahamas, and the UK — today [May 3] announced the financial results to fiscal year end 31 December, 2012.
In a letter to shareholders, chief executive officer Scott Lines said: "As in the previous year, 2012 started out on a positive note, with an 11% rally in the US equity markets, and a smaller rally in Europe. The junior stock market also saw a positive start, rallying almost 12% by the end of February before giving up some gains to be positive by only 2% at the end of the 1st quarter. LOM witnessed some resumption of client activity along with greater activity in our brokerage operations.
"However in the 2nd quarter of 2012, as in 2011, a re-eruption of the European debt crisis caused markets around the world to fall precipitously. And again China's slowdown weighed on investors' minds; and like the spring and summer of 2011, this raised concerns of financial disruption and the world slipping back into recession. Along with these declines in equity prices and investor confidence came a substantial reduction in LOM's broking volumes."
Mr. Lines said during the 2nd quarter the major markets corrected by 7% for the S&P 500, 9.5% for the major European markets and 9.4% for Hong Kong. By the beginning of June the correction was over and, except for another smaller correction in November, markets rallied the rest of the year to all put in decent performances. This was assisted in no small part by increased confidence in China's economic position, sustained improvement in US economic activity and the housing market, and positive steps by Japan to stimulate their economy.
The LOM CEO continued: "The exception to this good news was the junior equity markets. After starting to correct in March in line with the major markets, both Canada's TSX Venture and the UK's AIM declined through the 2nd quarter, rallied to make up some of their losses in the summer and then resumed an aggressive sell off through the end of the year. The TSX Venture exchange declined 19% over the year.
"As I have pointed out several times in the past, our brokerage revenues — at 34% of our total revenues — are extremely sensitive to the state of the global equity markets. Furthermore, a significant proportion of our broking activities are in junior equities. For revenues to grow we generally require an environment of low volatility with generally rising prices. Over the last five years we have been experiencing high volatility with steep price declines. To make matters worse, the fall in the junior equity markets have gathered pace in 2013 with the TSX Venture declining a further 23%."
Mr. Lines said with such weak brokerage activity — LOM's broking revenues dropped 28% — the company continued every effort to grow its asset management business through increasing our stable of products and assets under management.
"Though this effort is proving successful, the process is long and slow and cannot in the short term make up for the revenue declines in the brokerage arm," he said. "We continue to concentrate on reducing costs as much as possible, however we are still attempting to bring on new business and to recruit new brokers.
"In 2012 LOM has written down or written off several of our investments. We have taken a further charge of $125,800 on our holding of the Bermuda Stock Exchange and we have written off our investment in Viking Exploration, which although originally cost $10,000, had grown to be valued at $405,915 last year. We have also taken a $100,782 charge to write down the value of our investments in both Bermuda Press Holdings Limited and Pembrook Mining Limited. Additionally, due to a change in audit policy — implemented by our previous auditors — we have had to take an additional audit charge of $155,000."
In 2012 LOM [Holdings] Limited had a loss of $774,748 however on an operating basis and taking out the write downs referred to above and the additional audit charge, the group made a small profit of $12,749.
Group highlights saw assets under administration remain constant at $674 million. Total revenues fell 19% to US$6.735 million but this was more than offset by a reduction in operating expenses of 23% to US$7.51 million. Net equity of the group fell 4.7% to $16.08 million, however the group carries no debt and cash comprises 18% of total assets.
As of December 31st 2012, LOM's book value per share was US$2.62. During the year our share price on the Bermuda Stock Exchange traded between a low of $2.45 and a high of $2.50.
"Only 5,700 shares of LOM traded during the year and this calls into question the value of LOM remaining a public company," said Mr. Lines. "In spite of the dismal environment we are currently operating in, we have continued to strive to improve our systems and products. I am pleased to note that our new online integrated OPUS system continues to function as we had hoped and we have recently released an updated version that has given our customers real time access to the European as well as North American markets. We expect that OPUS's real time, online access to markets in Asia will be in place by the end of June. We plan to continue further enhancements to OPUS over the rest of the year, such as real time corporate actions, dividends and coupon payment information.
"This coming year, I expect that our business conditions are going to remain very challenging. However I do believe that we are in the beginning stages of a multiyear bull market for the major equity markets. Unfortunately the junior markets will most likely remain depressed through the end of the 3rd quarter, and I feel that pressure will continue upon our broking revenues."
Mr. Lines said LOM constantly review its cost structure and will continue to do so. However the company cannot significantly reduce costs from this point without structurally changing the organization and the scope of its activities.
"Our focus remains on growing the asset management division to the point where those revenues cover our total staffing costs. Currently we are 82% of the way there," he said. "Again, on behalf of the board of directors, I would like to extend our appreciation to our customers, employees and shareholders for their support through these difficult times."
Read More About