A group of paddleboarders will be taking part in tomorrow's [May 3] Catlin End-To-End Event, joining walkers, cyclists and swimmers in raising money for Bermuda charities.
Around 10-15 people are expected to take part and the course will be decided this evening [May 3], with the route to be posted on the Island Winds Bermuda and Bermuda Standup Paddleboarding Facebook pages.
"Wind plays a huge part and ideally we want it on our back, especially if the wind is strong," said one of the organisers.
What was once an obscure sport created by lifeguards and surfers from Hawaii and Southern California in the 1930s, paddelboarding has become a global phenomenon in recent years.
The sport has grown increasingly popular on the island among Bermudians and local residents looking for new outlets to train and test their physical abilities.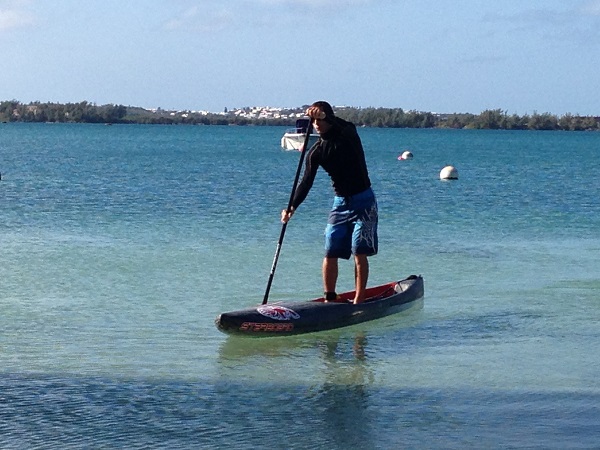 In 2011, Glenn Mello did the the first End to End paddle by himself, entering the annual charity event unofficially.
He left from Mangrove Bay, Somerset at 7 a.m. and finished at Tobacco Bay, St. Georges [roughly covering 22 kilometres] in approximately five hours and 45 minutes.
In 2012, about ten standup paddleboarders took part, covering the course in about four hours. They left Mangrove Bay, Somerset and finished in St. Davids at the Black Horse Tavern.
The course run was about 23 kilometres and Mr Mello said last year's participants had about 15-17 knot winds on their backs, making for a fast and easy paddle.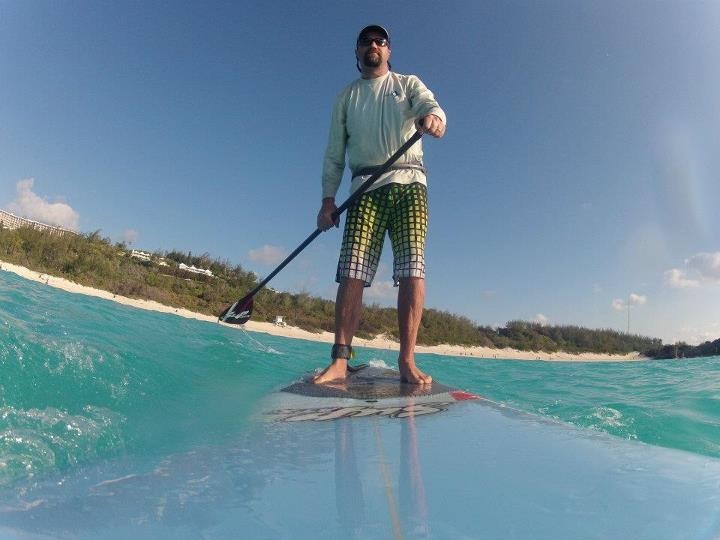 "I personally enjoy the peace and beauty of being out on the water without any form of motor or noise," said Andrew Davidson – who will be taking part this year. "You get to see a different side of Bermuda and get up close and personal with the turtles, birds and fish etc.
"I have travelled most of the South Shore and West End by paddleboard over the past year and a half that I have been paddling and really enjoy it."
The Catlin End-to-End event is organised by the Bermuda End-to-End Charitable Trust's Board, and is supported by numerous local sponsors. The event usually raises about $250,000 annually to give to charities and has distributed more than $4.25 million over the past 25 years.
Read More About
Category: All