The Bermuda Anglers Club held its 48th International Light Tackle Tournament, with anglers representing 3 different countries. The seven teams, which had three anglers each, used 12lb and 16lb lines.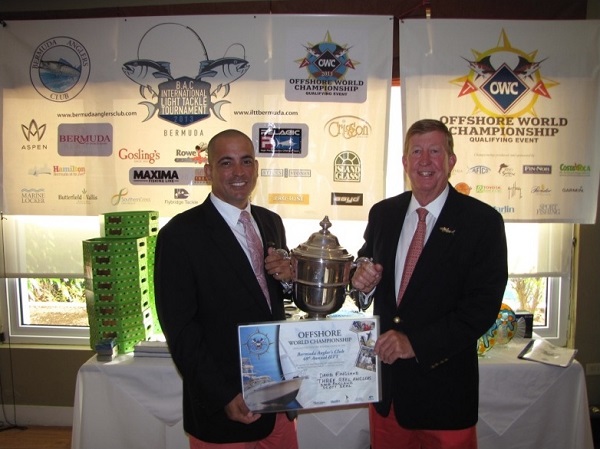 This years Champions were Three Reel Anglers, and they will represent the club at the Offshore World Championships in Costa Rica next year.  The second place was the all-female team Chixs with Stixs, while third place went to The Philly For Rum.
David Fingland caught the largest fish, which was a 74.6lb Yellow fin Tuna on 12lb test. There was also a 52.7lb Almaco Jack caught by Adam Hirschberg.
 Back row: Adam Hirschberg, Eric Hirschberg [missing Andy Pereira] Scott Deal, David Fingland. Front row: Fiona Beck, Joan Vandergriff, Cindy Mitchell.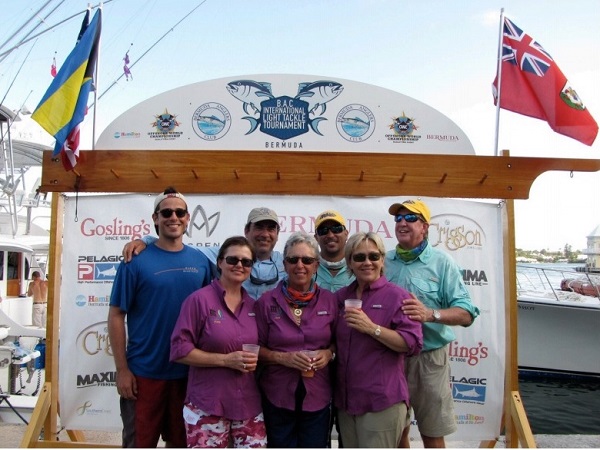 The other teams were:
Reel Lax – Danny Fox, Hamish Burns[Bda] & Lester Petracca [USA]
2DW Squared – Brian Lines [Bda], Dean Rea [New Zealand, resident in Bda] & Neil McKinney [Bahamas]
Sea Horse Anglers Club – David Ross DeSilva, Gilbert Amaral & David Barber [Bda]
Bermuda Anglers Club – Mark Henneberger, David Skinner & Kip Froud
A spokesperson has said, "We want to thank all our sponsors – Dept of Tourism, Aspen Insurance Ltd, Crisson Jewelers, Goslings, Maxima Fishing Line, Sticks & Stones, Southern Cross Cable Network, Rowe Spurling, Pro-Tone, Invisible Trenching & Pelagic, Flybridge Tackle, Marine Locker, The Market Place, Asyd Design, Island Glass, Butterfield & Vallis & Corporation of Hamilton, who's support helps the club to run the Junior Anglers Tournament in August. "
Read More About
Category: All