Fifteen yachts took to the start line of the Bermuda One-Two Yacht Race second leg on Thursday [June 20] in St George's Harbour. As of 10.00am this morning [Friday], Resolute was leading the pack approximately 145 nautical miles off Bermuda. Resolute with owner D. Scott Miller was first in their class to arrive in Bermuda on June 12 in the race first leg which started in Newport on June 8.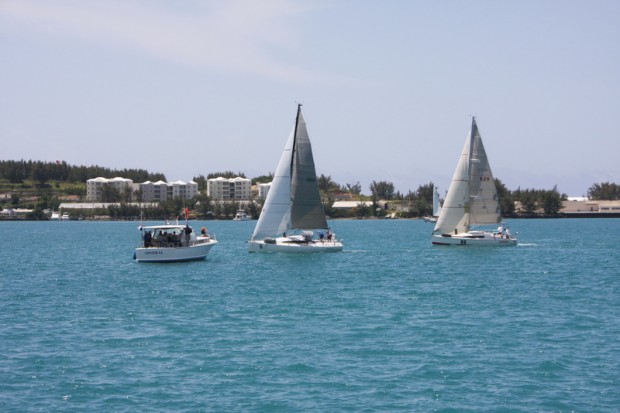 Ray Renaud on Aggressive reported to race organizers that on departure from Bermuda, he caught the first fish, a tuna.
The Bermuda One-Two Race was founded in 1977 by the Society of Lone Offshore Sailors [SOLOS] with solo sailors starting in Newport, Rhode Island heading to St. George's, Bermuda in a grueling 635-mile single-handed race.
After a few days rest the yachts head back to Newport with the addition of a crew member in a race to the finish. A race participant on board the yacht "Solid Air" abandoned his craft and was rescued on Tuesday [June 11] when the yacht lost its ability to steer after losing its keel.
Click photos to enlarge:
Read More About